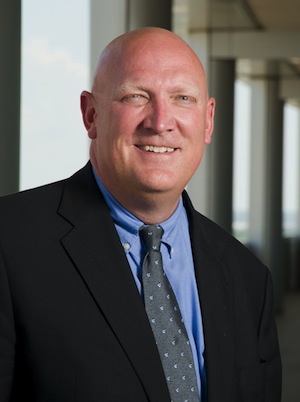 Acxiom CEO Scott Howe
For Data Privacy Day — led by the National Cyber Security Alliance and celebrated today in the U.S., Canada and 27 European countries — Little Rock's Acxiom Corp. is promoting the measures it's taken to make its data mining activities more transparent.
According to CEO Scott Howe, the company's AboutTheData.com consumer portal will soon be upgraded.
"We are working on some major enhancements to AboutTheData.com to provide more visibility, value and control to consumers," Howe said in a news release. "It is our hope that others in the industry follow suit in providing increased transparency and choice — developments we belief benefit everyone."
The portal was launched September, attracting both praise and skepticism, and as of December had seen around 500,000 visitors.
The company also announced it would host a global conference on the topic of ethical use of personal data this fall, along with a competition awarding $100,000 in grants recognizing "the brightest thinking" on that topic.
"When used appropriately, we believe data is a catalyst for better decisions, experiences and societal progress," said Jennifer Barrett Glasgow, Acxiom's chief privacy officer. "We hope this conference will fuel a constructive discussion on the topics of personal data usage and control; we welcome the submission of papers with innovative, progressive ideas."
More details on the conference will be released "in the near future," the release said.

Latest Arkansas Business Poll
Do you approve of Gov. Hutchinson's plan to deal with health care?