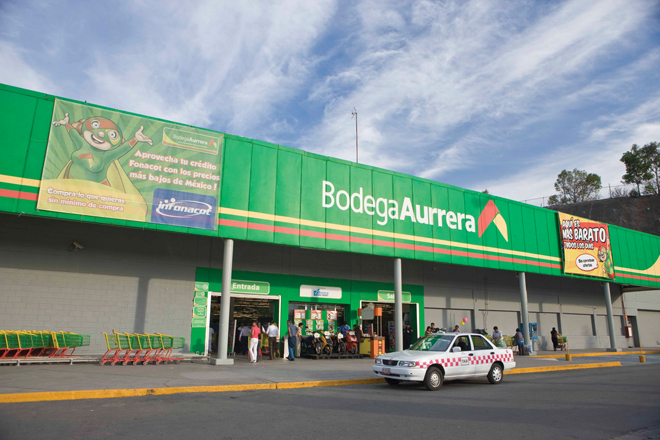 A Wal-Mart store in Mexico.
Wal-Mart Stores Inc. of Bentonville, looking to mitigate a streak of same-store sales declines in the U.S., is once again looking to its international unit for growth.
Bloomberg reports today that Wal-Mart has set its sights on its Mexico and Central American unit, planning to spend $1.1 billion to open stores and improve e-commerce in the region. On the drawing board are 3.7 million square feet of new space, with Mexican floor space growing by 5 percent and Central American stores expanding by 7.6 percent.
Wal-Mart, the world's largest retailer, is looking to Latin America to help offset declines at home. Sales at Wal-Mart U.S. stores open at least 12 months, excluding fuel, fell 0.4 percent last quarter.

Wal-Mart's Mexican business, known as Walmex, will spend 3.5 billion pesos of its expansion budget on remodeling and maintenance. It will devote 1.2 billion pesos to logistics and 1.9 billion to e-commerce and other technology.
The announcement comes just a few days after Wal-Mart reported fourth-quarter earnings showing a 21 percent decline in profit. This, in a quarter that included the all-important holiday shopping season.
Wal-Mart has increasingly relied on its international units as growth has slowed in the United States. Wal-Mart's CEO, Doug McMillon, had been the leader of the retailer's international operations until he was tapped to lead the entire company last fall.

Latest Arkansas Business Poll
Do you approve of Gov. Hutchinson's plan to deal with health care?