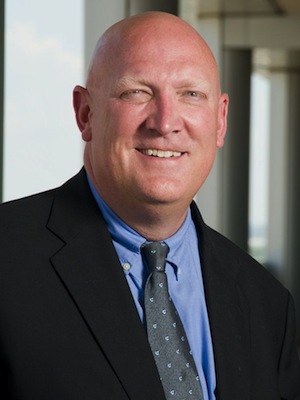 Scott Howe
AdWeek this week sits down with Acxiom Corp. CEO Scott Howe to talk privacy, data collection and regulation.
As we've reported, the publicly traded, Little Rock-based data services firm (Nasdaq: ACXM) is part of an industry increasingly falling under the scrutiny of legislators. This, as Acxiom gathers information on 700 million consumers, with up to 1,500 data points per person.
In a Q&A with Howe, AdWeek's Katy Bachman finds the chief executive working to make the industry more transparent and accountable. "He says he has a vision of what the new proposition between consumer and data collection should be," Bachman says. "Can Acxiom shift the debate and convince Washington and consumers that self-regulation can work?"
One interesting note from the conversation: less than 2 percent of the people who have visited Acxiom's AboutTheData.com site, which shows consumers what data the firm might have collected about them, have opted out of Acxiom's data collection efforts. Howe says he was expected a double-digit opt-out rate. Could it be that regulators and lawmakers care more about consumer data collection than the consumer?
According to Howe:
Over half a million have visited the site. We thought there would be double-digit opt-out rates, but the actual is less than 2 percent. Eleven percent took time to change some element of their data. The most common data elements they changed were (in descending order): political party, income and education. We also have a lot of space for write-in comments. Most asked about how they can fix their information and how they can share even more about themselves. People want to share their favorite brands.
You can read the complete interview with Howe here.
Previously: Watch the recent "60 Minutes" report on data brokers here.

Latest Arkansas Business Poll
Do you approve of Gov. Hutchinson's plan to deal with health care?