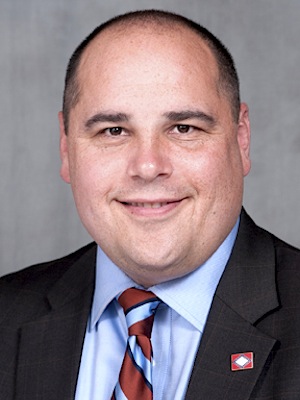 Jeremy Hutchinson
Arkansas Business media reporter Luke Jones' cover story this week on the ownership changes behind struggling KEWI-AM, 690, in Benton has been well-read in Saline County and radio circles across the state.
Coincidentally, Jeremy Hutchinson, part of the ownership team that's retooling the station and buying out former co-owner Grant Merrill, sat down with Shelli Russell of MySaline.com for a series of interview videos that debuted the week that Jones was reporting his Arkansas Business story.
In the video segments, the first of which is embedded below, Hutchinson talks about bringing Mike Wilkins, co-owner of Southwest Media LLC of Russellville, into the ownership picture and expounds on what he told Jones about the station's future. Among those plans: FM broadcast, ESPN affiliation and St. Louis Cardinals games.
You can see the rest of the Hutchson interview here. Part 1 is below. Jones' cover story is here.

Latest Arkansas Business Poll
Do you approve of the president taking executive action on immigration?