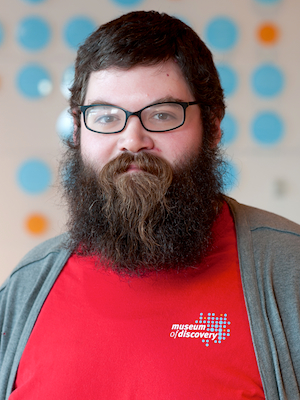 Kevin Delaney
The Museum of Discovery of Little Rock has a fun announcement this morning.
The museum says its director of visitor experience, Kevin Delaney, will be featured Monday on "The Tonight Show Starring Jimmy Fallon." Delaney is scheduled to perform three science demonstrations with host Fallon as his "laboratory assistant." Hilarity ensues, etc.
Museum CEO Kelley Bass tells us in a email that Delaney's apparance has been in the works for awhile, and today's the first day they've been able to publicize it. To wit, they've set up a fun page about Delaney and his experience on the museum's website here.
The museum says Delaney was chosen after "Tonight Show" producers contacted educators at more than 50 museums across the country. They selected Delaney based on a video the museum submitted. He's already appeared on a Feb. 10 "test show" before Fallon debuted as the "Tonight Show"'s new host on Feb. 17.
You can get a taste of what Delaney has to offer in the photo below and others on the museum website. He regularly conducts interactive science experiments for thousands of children per year at the museum.
We wish him luck on his national TV debut.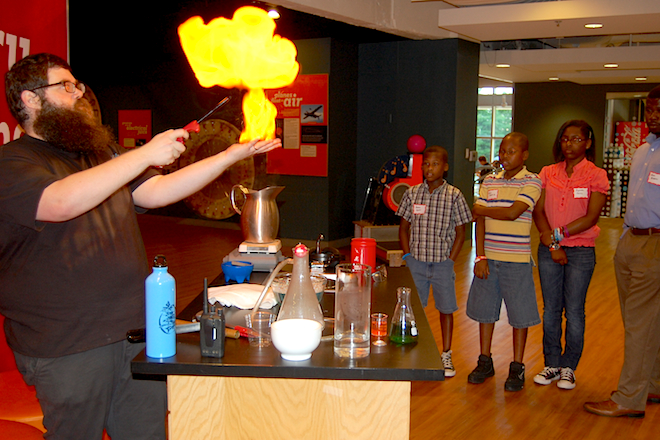 Latest Arkansas Business Poll
Do you approve of Gov. Hutchinson's plan to deal with health care?