Posted 3/17/2008 12:00 am
Updated 1 year ago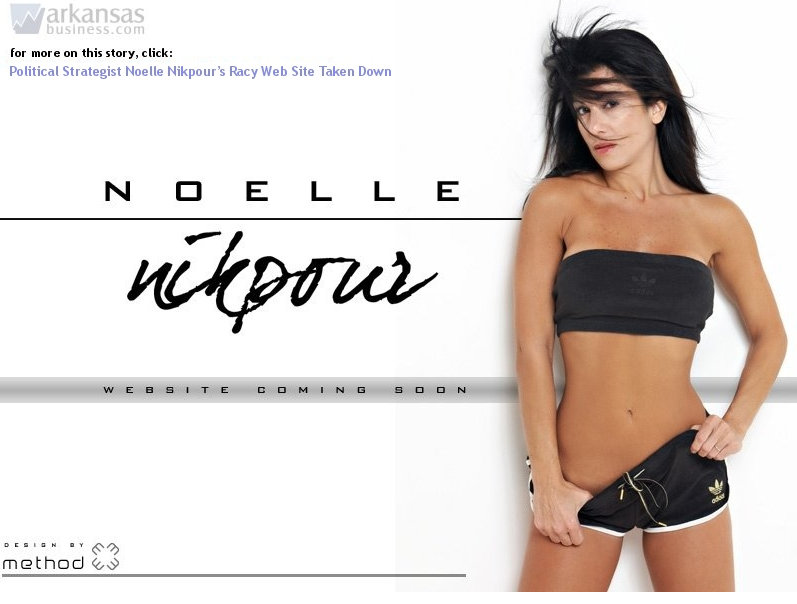 Back in August, Method Creative Group of Little Rock announced that it had been hired by "international political consultant and strategist" Noelle Nikpour of Little Rock to develop a Web site and "to manage publicity and marketing strategy for her forthcoming media brand."
"Nikpour's experience," Method noted, "has helped elect a President, four Governors and countless U. S. Senators and Congressmen."
Online domain registries indicate that NoelleNikpour.com was finally created on Feb. 18, but to say it has launched is generous.
Click here to rest the rest of this Arkansas Business Whisper.