by Kate Knable
Posted 8/27/2012 12:00 am
Updated 2 years ago
Millie Ward has served on the board of the Downtown Little Rock Partnership since the 1980s.
Background: Ward, 58, is from Wynne (Cross County). Ward is currently president of Little Rock advertising agency Stone Ward.

Education: Ward graduated in 1975 with a bachelor's degree in journalism from Arkansas State University in Jonesboro.
Question: What vision do you have for the future of Little Rock's Main Street and how do you think the city will get there?
Answer: For many years, members of the Downtown Partnership have dreamed of a Main Street Little Rock that is vibrant. We are working toward that goal by supporting development on Main Street that is diverse in its mix of office, retail, entertainment and the arts and residential.
Q: Why did you get involved in the Downtown Partnership?
A: When Larry Stone and I started our business in 1984, we leased space in what was then the Heritage Center East building, now the Stone Ward building. Ours was the first warehouse building downtown to be renovated by then-downtown development pioneers Jimmy Moses, Rick Redden and John Allison. I loved the building the minute I stepped onto the fourth floor and looked at the view of downtown. So when Jimmy Moses asked me to get involved with the partnership, it was natural. I wanted more of what was already beginning on our corner of Cumberland and Markham.
Q: What are some of the challenges that Little Rock has to overcome to build and maintain an economically vibrant downtown?
A: The challenge faced by Little Rock is to help our residents understand that any great city has a great downtown at its heart. That heart has to be more than office buildings. It has to be multidimensional in its offerings. It has to be safe, inviting and open for business day and night. The challenge for Main Street has been compounded by the protracted downturn in the economy. It makes taking a chance on Main Street even tougher. Many of the buildings have been purchased and are beginning to be redeveloped. Our next challenge will be to encourage more businesses, residents and office workers to support the new developments on Main Street as they come on line, and to continue to do what we can to dream big and facilitate additional development on Main.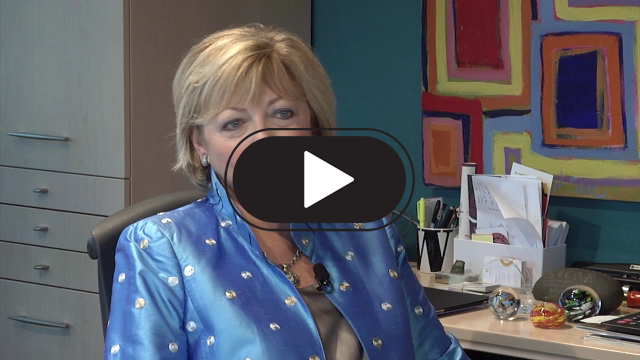 Q: What accomplishments of the Downtown Partnership are you proudest of?
I am proud of all the work done by the partnership to help establish the River Market District. I am proud of the support we are providing right now to the MacArthur Park group to help make this park a significant anchor to downtown. I am proud of the work the partnership does for the MetroCentre Commission to keep the downtown clean and green.
Q: What are the responsibilities of partnership members?
A: We want our members to take every opportunity to speak up for downtown Little Rock, particularly to those who haven't been down here lately. We hope our members will encourage their staffs to be part of the downtown community by frequenting the downtown establishments and events. We want our members to be educated about the issues and opportunities that impact downtown and to be willing to advocate for the things that will help us grow the neighborhood.