by Mark Carter
Posted 9/11/2012 11:33 am
Updated 2 years ago
The consensus among health-care experts gathered Tueday morning for the 2012 Arkansas Business Health Care Reform Symposium was that business owners need to start dealing with the Affordable Care Act, better known as health-care reform and upheld earlier this year by the Supreme Court.
Doing nothing and hoping November election results lead to a repeal of the law isn't wise, Kutak Rock partner Juliana Reno said, because a full repeal would require the unlikely scenario of Mitt Romney unseating President Obama, a GOP takeover of the Senate and Republicans maintaining control of the House.
Reno joined Arkansas Surgeon General Joe Thompson; John Denery, executive vice president with Stephens Insurance; Chris Doolittle, senior manager for BKD; QualChoice CEO Mike Stock and moderator Jeff Hankins, Arkansas Business Publishing Group president, to discuss how businesses and the state will handle the law's implementation on Jan. 1.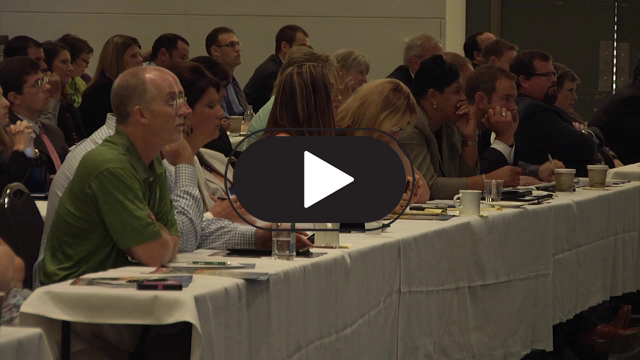 Reno explained the Supreme Court ruling that upheld the law. She said the court ruled that the individual mandate portion of the law did not regulate existing commerce activity and ruled it a tax rather than a penalty because payment would be collected the same way as a tax.
Thompson said the law entailed both risk and opportunity and noted the landscape ahead "has some real challenges."
The state's health-care reform goals, he said, are:
Curb rising costs and improve the quality of care
Provide greater access to health care
Accelerate the implementation of health-information technology
Reduce the number of uninsured in the state
Adopt team-based care
Promote early intervention
Thompson cited Arkansas as the nation's leader in changing from a fee-based system to one that rewards outcomes, and said private insurers in the state such as Arkansas Blue Cross and Blue Shield and QualChoice have set a goal to make payments 90 percent outcome-based in the next four years.
Arkansas will operate under a federally facilitated exchange, he said, that will include a one-stop marketplace of private insurers accepting all pre-conditions that he likened to Expedia.
The new law, he said, does not require any changes for small businesses under 50 employees. Businesses of 50 to 200 employees will have to offer a plan or credits to participate in the exchange, and large businesses of 200-plus employees will have to enroll in a plan.
"For the first time ever, we now have an obligation on families to get health insurance," Thompson said. "For 80 years, our country has used the backs of employers for a health-care mechanism. Now it's on families."
The morning session drew about 400 business leaders to the Statehouse Convention Center. A lunch panel including St. Vincent Health System CEO Peter Banko and Arkansas Insurance Commissioner Jay Bradford will discuss costs to the state and health-care providers.
Event sponsors are BKD, Kutak Rock, QualChoice, St. Vincent and Stephens Insurance.
More
Peter Banko at symposium: health care reform likely to result in two statewide providers.
Gov. Mike Beebe officially announces his support for expanding Medicaid in Arkansas.
Video: U.S. Sen. John Boozman on how the GOP will deal with health care reform.
Video: U.S. Sen. Mark Pryor on what businesses and employees can expect from health care reform.
Twitter: Follow #ABHealth for tweets from the event.
Digital edition: The full program for today's Health Care Symposium.