by Mark Carter
Posted 9/11/2012 02:59 pm
Updated 2 years ago
St. Vincent Health System CEO Peter Banko said Tuesday he thinks the new health-care reform law will lead to the evolution of two primary statewide networks.
With his organization in talks with the University of Arkansas for Medical Sciences about a potential partnership, that evolution may already be underway.
"We will see partnerships form that you thought never possible," Banko said Tuesday during a lunch panel at the 2012 Arkansas Business Health Care Reform Symposium. "We'll see a lot more organizations looking to link up either on a regional or statewide basis."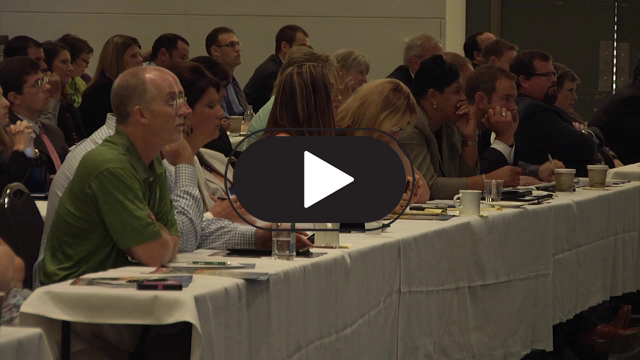 Banko's remarks echoed those he made to Arkansas Business earlier this month.
Banko said it's been done in banking and other industries, and that hospitals can no longer afford to function as a cottage industry. He said it would become necessary to redefine hospitals as something other than a facility providing a bed and an overnight stay and cited the emergence of two health-care networks in Iowa, a state similar to Arkansas in size and demographics.
Banko was joined on the panel by Arkansas Insurance Commissioner Jay Bradford; State Sen. Jonathan Dismang, R-Beebe; John Selig, director of the state Department of Human Services, and moderator Jeff Hankins, Arkansas Business Publishing Group president. The morning session, which drew about 400 business leaders to the Statehouse Convention Center, included Arkansas Surgeon General Joe Thompson and QualChoice CEO Mike Stock.
Banko said there were three or four themes emerging for providers out of the Supreme Court's ruling earlier this year that upheld most aspects of the Affordable Care Act. He declined to discuss them "for competitive reasons," but promised that St. Vincent would be prepared to address them.
Without many large employers that could conceivably offer their own plans, Banko believes most Arkansans eventually will participate in the health insurance exchange created by the new law which goes into effect on Jan. 1.
"Most, if not all, small business employees will put their employees on the exchange," he said.
Other highlights of the panel discussion included:
An ongoing debate between Bradford and Dismang over the state's agreement to proceed with a federally facilitated exchange. Dismang criticized the decision to accept a plan for which rules and regulations have yet to be written. "How can we approve something when we don't know exactly what it is we're approving?" he said. Bradford said the state's only shot to have any role in the exchange was to go along.
Regarding the exchange, Bradford said all calls and complaints related to the exchange would still be handled by his department, and that he would work to recruit more companies to the state. Prompted by Hankins, Bradford said he was in favor of requiring new companies participating in the exchange to cover the whole state and not just urban areas but that his first priority was getting them here.
Dismang cited the state's $400 million Medicaid shortfall and said the state needs to reform what it has in place now before it accepts federal expansion -- which Gov. Mike Beebe officially supported Tuesday -- for which rules and regs haven't been written.
Banko said society has a moral obligation to expand Medicaid coverage and called not doing so "pretty shameful of us as citizens to do that to one another."
Selig said there is a legitimate concern over expanding Medicaid and the influx of new patients that would result. "It'll be a challenge for a while, but I think we'll get there," he said, citing as an example schools finding ways to accomodate new students. He believes Medicaid services will "follow the money."
The Arkansas Medicaid budget is $4.7 billion, Selig said, with $1.3 billion paid for by the state and about 650,000 residents enrolled. Most Medicaid money in the state goes to children and the disabled. About 20 percent of services could be cut, he said, if no new revenue comes in.
Dismang assured attendees that the legislature wouldn't raise taxes in the 2013 session to pay for bailing out Medicaid.
Selig believes the new law focuses on access possibly at the expense of health-care costs.
Lisa Moriconi, symposium attendee and principal with Legacy Capital Group, a corporate benefits firm in Little Rock, believes the new law represents a minefield that business owners are going to have to navigate whether they want to or not.
"Employers of any size are going to be affected," she said. "It will behoove business owners to be prepared."
More
Businesses must prepare, experts tell employers at health care symposium.
Gov. Mike Beebe officially announces his support for expanding Medicaid in Arkansas.
Video: U.S. Sen. John Boozman on how the GOP will deal with health care reform.
Video: U.S. Sen. Mark Pryor on what businesses and employees can expect from health care reform.
Twitter: Follow #ABHealth for tweets from the event.
Digital edition: The full program for today's Health Care Symposium.