Posted 10/29/2012 12:00 am
During third-quarter 2012, the office market in the Little Rock metro area saw positive absorption of 103,113 SF. This resulted in a decline in the vacancy rate to 11.9 percent, compared with 12.6 percent in second-quarter 2012 and 12.7 percent in third-quarter 2011.
The drop in the vacancy rate "was largely due to several announced projects on Main Street that involved over 300,000 SF of space for redevelopment as well as a couple of large leases completed in the Riverdale area," said John Martin of Moses Tucker Real Estate.
"Office rental rates for the Little Rock metropolitan area increased by about 1 percent to $15.68 per square foot gross. The west Little Rock office submarket maintains the lowest vacancy rate at 7.7 percent and the highest rental rate at $17.48 per square foot gross.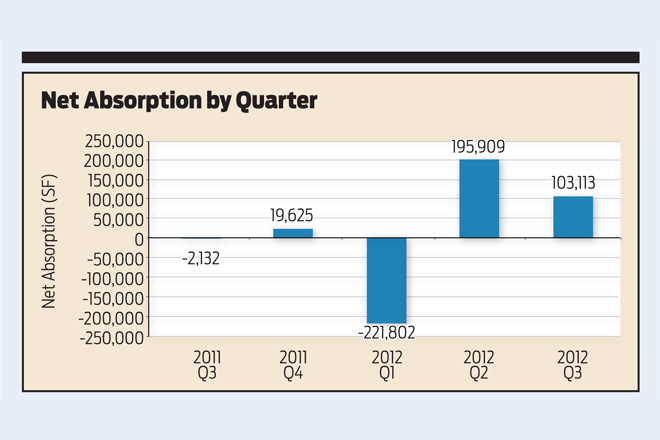 "The downtown office submarket experienced the most absorption as a result of transactions involving the Mann Building, Boyle Building, M.M. Cohn and the Arkansas Building on Main Street, which is preparing for a resurgence in redevelopment on Main Street from Third to Sixth streets."