Posted 11/5/2012 12:00 am
The vacancy rate in the commercial retail market in central Arkansas fell during the third quarter, dropping to 7.7 percent compared with 7.9 percent in second quarter and 9.5 percent in the third quarter of 2011. That's according to a report by the Central Arkansas Commercial Data Exchange, or CDX.
The report also noted that the market had seen more than 184,000 SF of positive absorption so far this year.
"Data collected by the CDX indicates that lease rates have not increased," said Jeff Yates, a partner with Irwin Partners of Little Rock. "Anecdotally, it seems that concessions, however, have decreased. Some larger projects have been slow to lease. Now that the Great
Recession has passed, these centers are reaching significant occupancy levels and are at or near stabilization."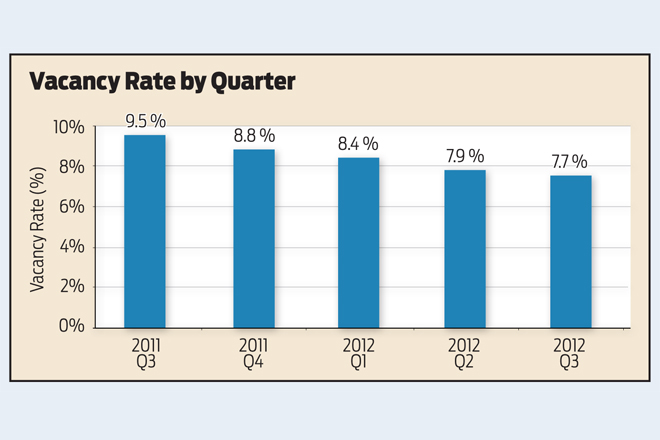 "On average, Arkansas has a low amount of shopping center space per capita compared with other states (43rd). With the rising occupancy in central Arkansas and an improved economic outlook, it is reasonable to expect additional new retail development beyond the forthcoming Bass Pro Shops at Otter Creek Town Center," said Yates.