Posted 11/12/2012 12:00 am
The vacancy rate in the industrial real estate market in central Arkansas rose slightly during the third quarter, increasing to 11.3 percent, compared with 11 percent in second-quarter 2012. However, it's a marked decline compared with third-quarter 2011, when the vacancy rate totaled 14.5 percent.
In addition, a report by Central Arkansas Commercial Data Exchange notes that the area's industrial real estate market has seen more than 1.1 million SF of positive absorption so far this year.
"We expect some fluctuation in the vacancy rate for a while," said Drew Holbert, a broker with Colliers International. "We've said we do expect to see the trend continue downward but there will be slight fluctuation. Taking the long-term bird's-eye view perspective, there's good activity. We know there's going to be more product coming on the market in the next two or three quarters, but long term, we expect it to be a flat to a declining vacancy rate.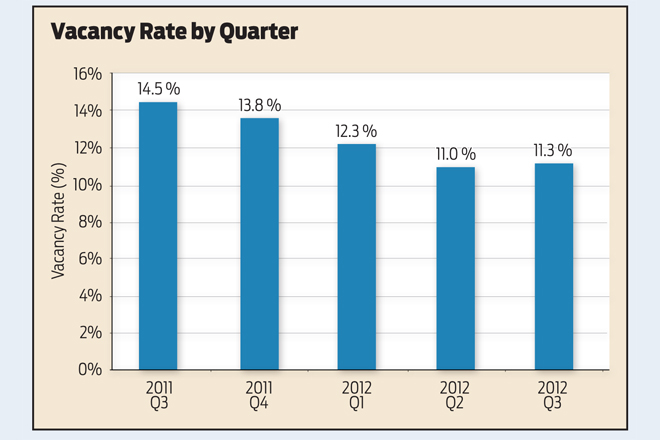 "Our industrial market bottomed out at the end of 2010, nearing 17 percent vacancy. We've come a long way from that."