Posted 4/14/2014 12:00 am
Updated 8 months ago
Seven-figure home sales in Pulaski County saw a slight increase in 2013.

During the year, 14 homes sold for $1 million or more, which compares with either 12 or 13 in 2012. (Many real estate watchers dismissed the $5.1 million reported sale of homebuilder Rick Ferguson's Valley Falls Estate house in 2012.)

Jumping from 12 to 14 home sales is a 16.7 percent improvement, Jon Underhill said with mathematical precision in an email to Arkansas Business. Underhill sells upscale homes through his agency, Jon Underhill Real Estate in Little Rock.

"That is a significant increase," he said in the email.

But it's worth remembering that seven-digit home sales in 2012 and 2013 combined couldn't match the heady days of a decade ago: In 2004 alone, 29 homes sold for $1 million or more in Pulaski County.

Casey Jones, who sells high-end homes for The Janet Jones Co. of Little Rock, said financing a $1 million home isn't an issue — if the buyer is qualified.

"If you're qualified, we're finding the process a little more streamlined and a little less complicated than it was probably 12 months ago," Jones said. "And I think there are more lenders willing to take on some of the jumbo loans."

Allen Engstrom said one of the reasons he bought his $1.15 million home in Little Rock was because the interest rates were low. He locked in a 4.375 percent interest rate on a 30-year mortgage.

"We think home prices have bottomed out, and they're going to go up," Engstrom said. "It was a good return on our investment."

Underhill said the features that potential homebuyers want in their dream home have evolved over the years. "They are not as interested in home theaters, wine tasting rooms and very high-end swimming pools," he said.

Instead, buyers desire upper-end kitchens, open floor plans, multiple fireplaces and outdoor spaces for entertaining, Underhill said. Also, potential buyers want energy-efficiency features and generators for the entire house.

As of last week, 35 homes priced at $1 million or more were listed for sale in Pulaski County. That's the same number that was listed for sale during this week last year.

For those who have wondered who bought these exclusive homes in Pulaski County, Arkansas Business has provided a brief description of the homes and of the owners using interviews and public real estate records such as deeds, mortgages and tax records.

All photos by Jason Burt except where noted.

1. $2.6 Million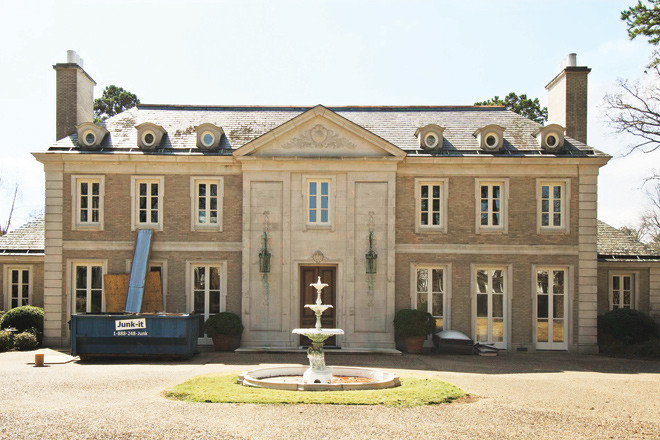 Date: Sept. 20 Buyers: Richard and Sarah Ashley Sellers: Mac and Dorothy Woodward
Year Built: 1966 SF: 10,088

Richard H. "Rick" and Sarah "LuAnn" Ashley bought this mansion in Little Rock's Edgehill neighborhood. "The walled grounds are well landscaped and feature a large pool with access to separate men's and women's baths, exercise room and sauna," according to the real estate website Zillow. Rick Ashley is president and owner of The Ashley Co. of North Little Rock, a commercial property management firm. He also is an investor in Home BancShares Inc. of Conway. Ashley owns more than 2.46 million shares of Home BancShares stock, worth almost $84 million.

2. $1.9 Million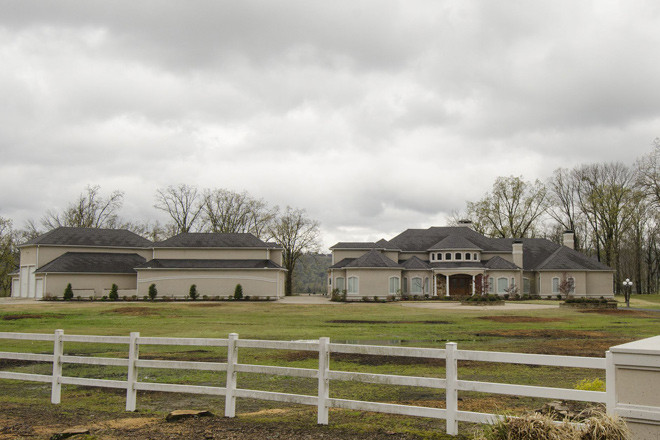 Date: Nov. 23 Buyers: Prabhu Govindarajulu and Deepa Rajkumar
Sellers: The namesake trusts of Stephen Myers and Siobhan Rigney-Myers
Year Built: 1994 SF: 9,152

Prabhu Govindarajulu and Deepa Rajkumar bought this 15.1-acre spread in North Little Rock. This home has six bedrooms and seven bathrooms and an eight-car garage, according to the website Zillow. The mansion features Brazilian cherry flooring and includes a pool, a detached garage apartment, horse stables and a boat slip, the website said. Govindarajulu is the owner and CEO of Shallya International LLC of Little Rock, which is a holding company that owns several businesses.

3. $1.7 Million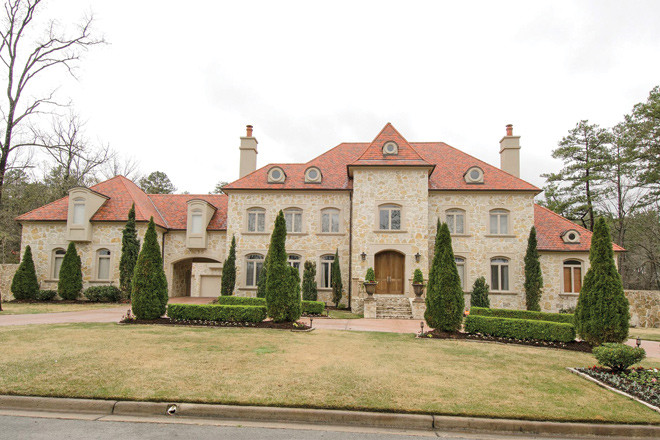 Date: Aug. 16 Buyers: Thomas and Christi Rao
Seller: Summerview Trust, led by Joey and Leslie Wiggins
Year Built: 2007 SF: 8,965

Thomas "TK" and Christi Rao acquired this mansion in Little Rock's Valley Falls Estates neighborhood. The home is custom built and features a chef's kitchen with slab granite countertops, according to Zillow. The two-story home also features an elevator, game room and theater. It also has a pool, waterfalls and a five-car garage. TK Rao is the founder and chairman of Integrated Laboratory Systems Inc. of Research Triangle Park, N.C. ILS conducts research including the assessment of new and alternative toxicological testing procedures, according to the company's website.

4. $1.67 Million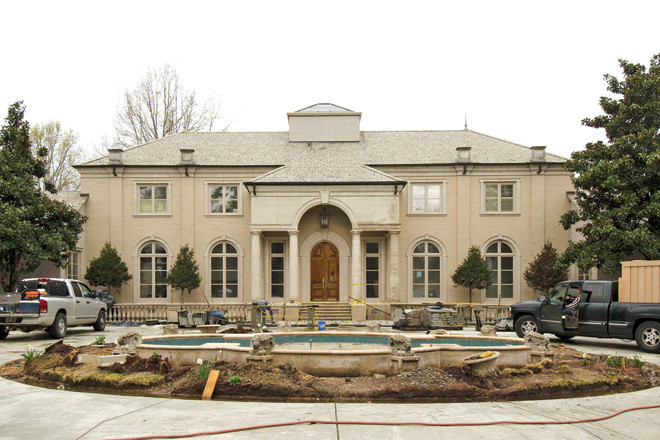 Date: Aug. 15 Buyers: Scott A. Landers Revocable Trust and Lauren Landers
Sellers: Steven and Janet Cathey Year Built: 1992 SF: 6,730

Scott Landers and his wife, Lauren, bought this mansion in the Chenal Circle neighborhood of west Little Rock. The home sits on more than an acre and has a pool and verandas, according to the website Zillow. "This magnificent" home took two years to plan, the website said. Scott Landers is the son of Arkansas auto tycoon Steve Landers. Scott Landers is the general manager and vice president at Steve Landers Toyota in Little Rock, which opened in 2003 and is touted as one of the area's top dealerships.

5. $1.43 Million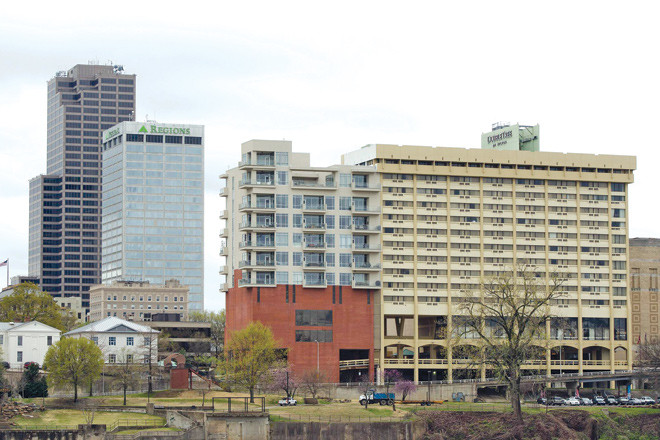 Date: Aug. 21 Buyer: The Mounds II, led by Christopher Robertson Sr.
Seller: Arkansas Riverview Development LLC, led by Brad Canada
Year Built: 2007 SF: 3,235

The Mounds II, led by Christopher Robertson Sr., bought this 10th-floor unit at The Residences at Building 5 in downtown Little Rock. The building overlooks the Arkansas River. Robertson is the chief financial officer for Waypoint Lodging LLC of New Orleans, according to his LinkedIn profile. Waypoint is a development company focused on creating and owning select service and extended-stay hotels. Robertson, an attorney and a certified public accountant, also has worked at Project Development Services Inc. in New Orleans. Robertson has previously worked at Stephens Inc. of Little Rock.

6. $1.33 Million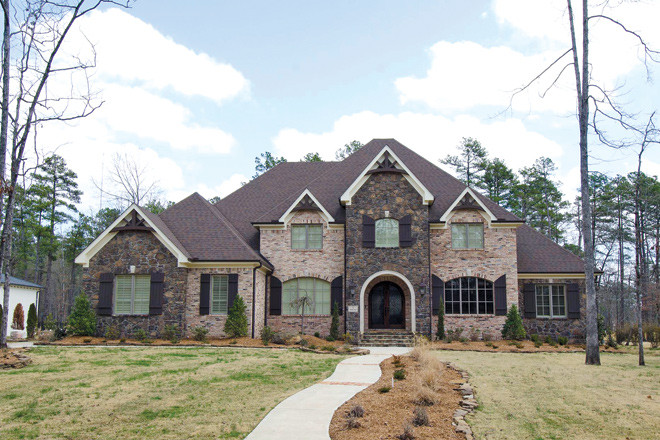 Date: May 15 Buyers: Angela and Dr. Rayburn Rego Seller: Carl Gray Henson Inc.
Year Built: 2013 SF: 5,800

In 2013, Angela and Dr. Rayburn Rego had their dream house built in west Little Rock's Sologne Circle neighborhood. "We bought the land first because it was a good neighborhood," Dr. Rayburn Rego said. "The view is beautiful from the back of the house." Some of the top features of the two-story, six-bedroom home include a lap pool in the backyard and a four-car garage, Rego said. The home is built out of "old Chicago brick," which gives the home a classic look. Rego's specialty is internal medicine, and he practices at the University of Arkansas for Medical Sciences' Gastroenterology Clinic.

7. $1.25 Million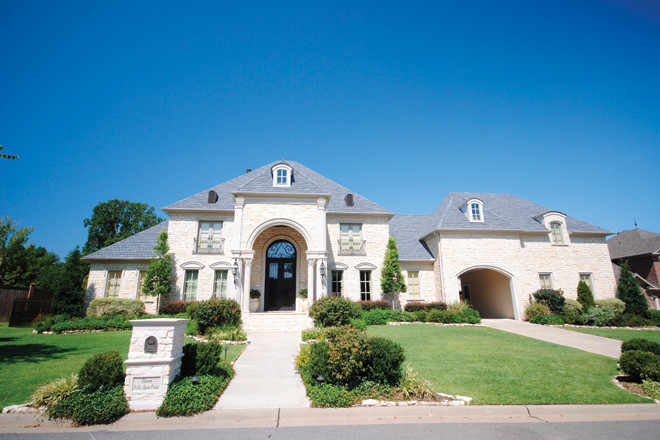 Date: Aug. 22 Buyers: Patrick and Dina Ifrah Sellers: Richard and Brandy Harp
Year Built: 2007 SF: 8,040

Patrick and Dina Ifrah bought this manor in west Little Rock's Bella Rosa Estates neighborhood from Little Rock homebuilder Richard Harp. "Richard Harp had built it for himself," said Patrick Ifrah. "He had features and quality material in it that we didn't see in other houses at that price range at that time." The floors are hand-scraped maple, which were an attractive feature of the house along with the faux finishes on the ceilings and the light fixtures, Ifrah said. Ifrah is president and CEO of Ifrah Financial Services, an independent registered investment advisory firm based in Little Rock.

8. $1.15 Million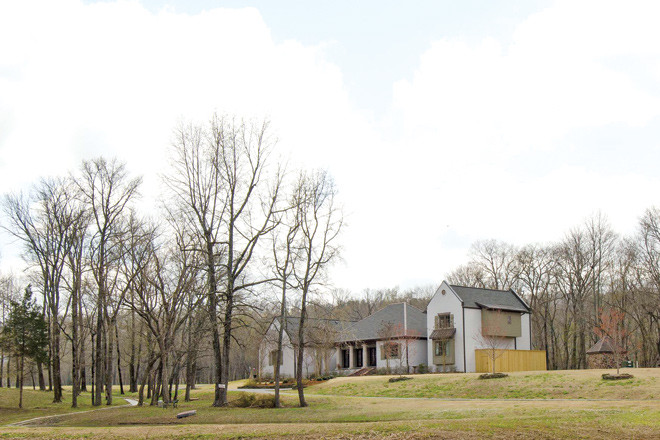 Date: Aug. 21 Buyers: Christopher and Brandi Wylie Sellers: Ben Eiler and Kristen Eiler
Year Built: 2009 SF: 4,781

Chris and Brandi Wylie purchased this home in west Pulaski County. "It's what we were always looking for," said Chris Wylie. "We shopped for a house like this for a couple of years." The two-story house includes five bedrooms and five and a half bathrooms, a barn and swimming pool with a pool house. It also has a 1.5-acre pond on the property, Wylie said. Wylie is president of sales and marketing at Production Assistance Link Inc. of North Little Rock. Production Assistance manufactures chemicals, lubricants and coatings for heavy industrial manufacturers.

9. $1.15 Million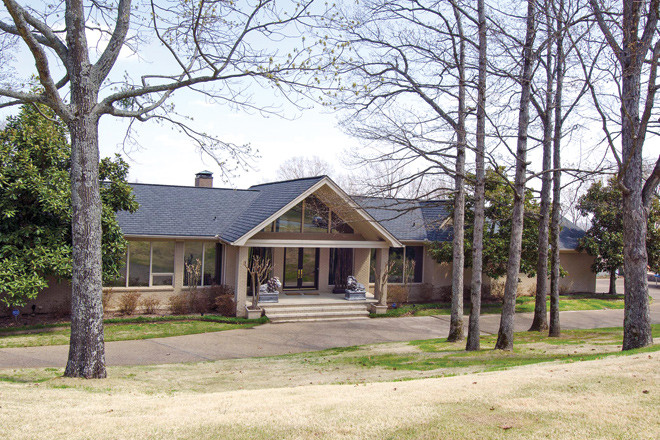 Date: April 11 Buyers: Allen and Sarah Engstrom Sellers: Martin and Julia Sunde
Year Built: 1984 SF: 5,351

Allen and Sarah Engstrom searched for a home for about six months before finding this one in Little Rock's River View Point neighborhood. "Our kids are in school in Little Rock, and we were living in North Little Rock," Allen Engstrom said. "The commute was too much for the kids and my wife." The two-story home has a "pretty amazing" view of the Arkansas River, he said. Allen Engstrom is the owner of CFO Network of North Little Rock, which was founded in 2004 and provides financial, accounting and strategic advisory services to businesses of all types across the country.

10. $1.05 Million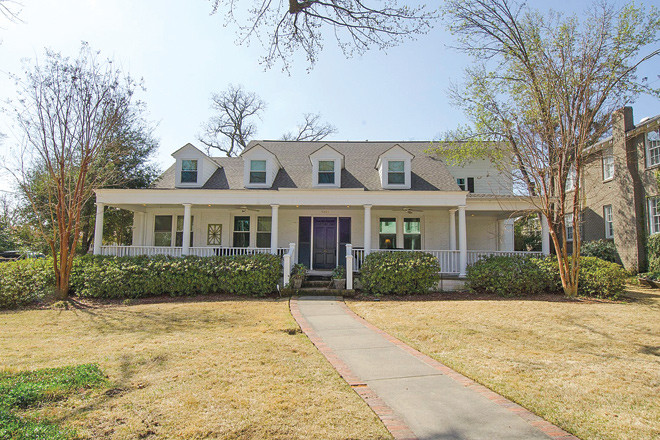 Date: Dec. 4 Buyers: James McHugh and Christine Althoff Sellers: Eric and Amy McCay
Year Built: 1935 SF: 4,526

James "Jim" McHugh and his wife, Christine Althoff, bought their dream home near the Country Club of Little Rock. "We fell in love with it the first time that we looked at it," Althoff said. She said they needed a home with "a lot" of space for their three children. The home has five bedrooms and six and a half bathrooms. It also has a guest house on the property. McHugh is an attorney at the McHugh Fuller Law Group, which has offices in Mississippi and West Virginia. Althoff is of counsel for the firm, which represents plaintiffs who were abused or neglected by a nursing home.

11. $1.05 Million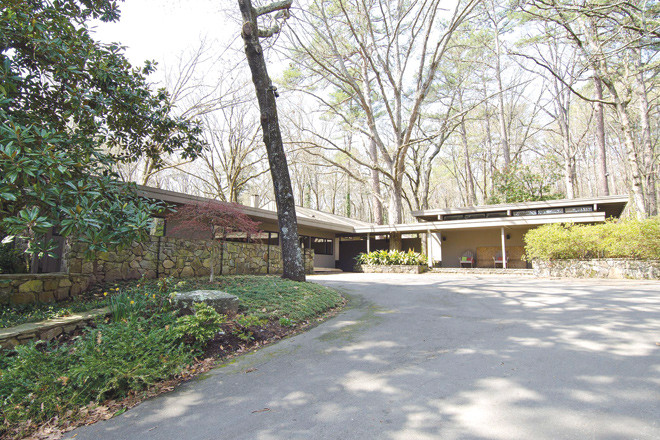 Date: Nov. 20 Buyer: The Sorrells Joint Revocable Trust, led by Kent and Melissa Sorrells
Seller: Mark Nichols Year Built: 1954 SF: 4,591

The Sorrells Joint Revocable Trust, led by Kent and Melissa Sorrells, bought this home in Little Rock's Sherrill Heights neighborhood. Kent Sorrells is a managing director of The Stephens Group LLC, a private equity firm in Little Rock. "His strengths center on gaining a deep understanding of a management team's strategy, thus combining his investment banking expertise with the resources of The Stephens Group to help partners drive growth, scale and profitability," according to his profile on the company's website. He also spent 14 years in Stephens Inc.'s corporate finance department.

12. $1 Million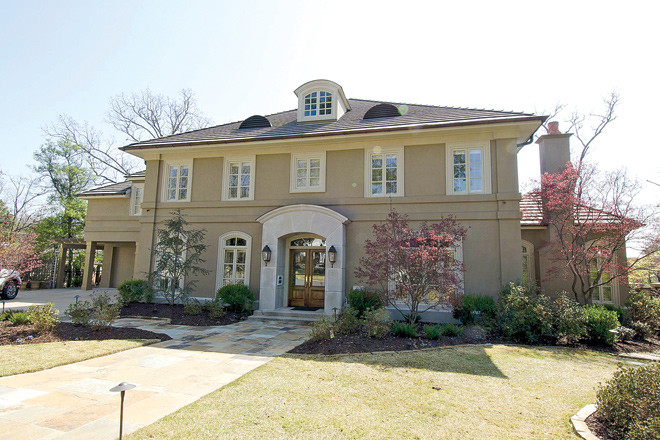 Date: Feb. 22 Buyers: Blake and Becky Price Sellers: Phillip and Gina Tappan
Year Built: 1994 SF: 6,050

Blake and Becky Price bought this manor in Little Rock's Prospect Terrace neighborhood. The home features five bedrooms and four and a half bathrooms with his and her vanities and a steam shower, according to Zillow. Other attractions include a wine cellar, playroom and media room. In 1999, Blake Price founded Service Operations Specialists Inc. of Little Rock, which helps automobile manufacturers and dealers transform their service and parts departments into retail leaders, the company's website says. Most of its customers are in the U.S., but it also has clients in Canada, Guam and Puerto Rico.

13. $1 Million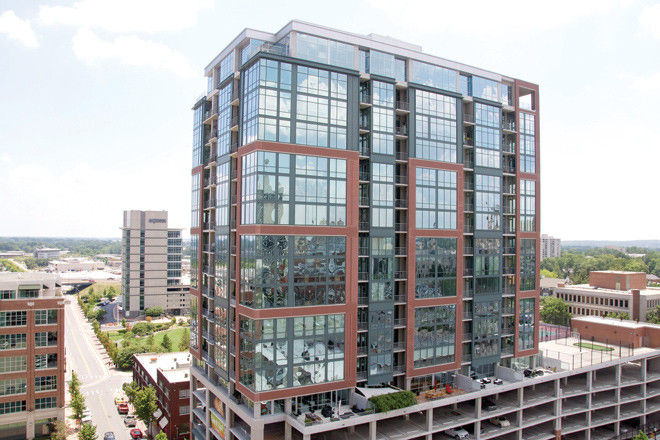 Date: Feb. 20 Buyer: Hood Street Enterprises Inc., led by Charles Morgan
Seller: River Market Tower LLC, led by Jimmy Moses and Rett Tucker
Year Built: 2009 SF: 4,195 (Photo by Stephanie Dunn)

Charles Morgan already owned condo space on the 19th floor of downtown Little Rock's River Market Tower when he bought two units adjacent to it. Morgan said he needed more space because he now is living in Little Rock full time. The new space includes a gym, guest quarters and a playroom for his grandchildren. "We like the view," he said of the spread. Morgan, the former CEO of Acxiom Corp. of Little Rock, is the CEO of PrivacyStar of Conway, which develops apps for call and text blocking, caller ID and other privacy options.

14. $1 Million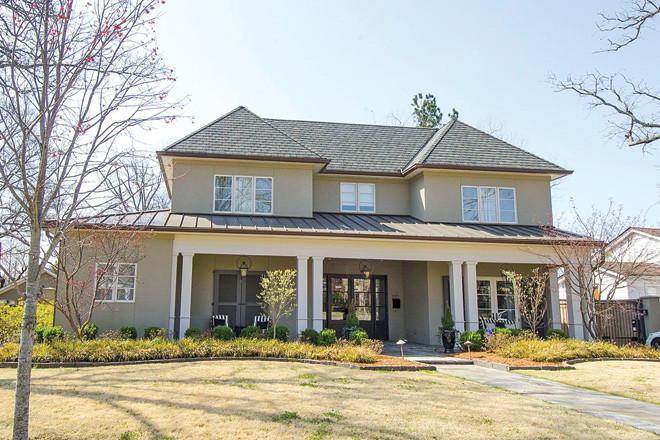 Date: June 14 Buyers: Daniel and Rachael Oberste Sellers: Lee and Molly Owens
Year Built: 2005 SF: 4,697

Daniel and Rachael Oberste bought this home near the Country Club of Little Rock because of the location. "It's closely situated to the Heights shopping and nightlife district," said Daniel Oberste, an attorney who received his license to practice law in Arkansas in 2007. "It's a very fun, family-friendly neighborhood." Daniel Oberste is the general counsel for BSR Trust LLC, which has corporate offices in Little Rock and Montgomery, Ala. BSR is the owner and operator of nearly 20,000 apartments in several states, including Texas and Oklahoma.