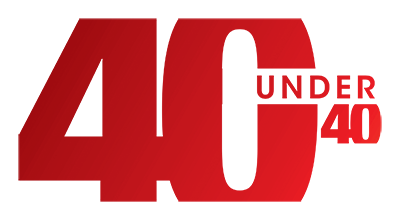 See more of Arkansas Business' list of rising stars at
Presenting the 40 Under 40 Class of 2019
.
Eddie Thomas, 39
Regional Workforce Manager
Southeast Arkansas Economic Development District, Pine Bluff
Eddie Thomas champions education, but when he entered the University of Arkansas at Monticello out of Warren High in 1997, like many teenagers he was unprepared for the commitment and dropped out.
But with encouragement, he earned his degree online from Ashford University and was hooked. Next came a master's in teaching from the University of Central Arkansas, a graduate certificate in nonprofit management from the University of Arkansas at Little Rock, and this year a second master's there, in public administration.
All along, he spent more than 15 years making sure southeast Arkansans get proper workforce training and encouragement.
"One of my teachers and mentors, Jonalyn Reep, motivated me to go back to school," Thomas said. "It made a huge difference." Another mentor, Gene Higginbotham, now an aide to U.S. Sen. John Boozman, recommended Thomas for the Delta Leadership Institute Executive Academy.
"To me, success is treating people the way I want to be treated, and helping them grow with their talents and strengths," Thomas said. "I also try to focus on making an impact."