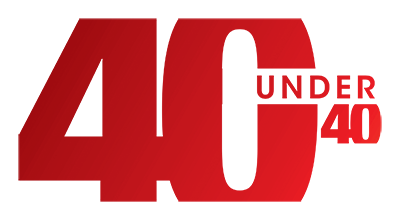 See more of Arkansas Business' list of rising stars at
Presenting the 40 Under 40 Class of 2019
.
Katie Niebaum, 38
Executive Director
Arkansas Advanced Energy Association, Little Rock
Little Rock native Katie Laning Niebaum is overjoyed to be back home.
After a dozen years in Washington working for U.S. Sen. Blanche Lincoln and the National Restaurant Association, she returned in 2016 to lead the Arkansas Advanced Energy Association. There she promotes efficiency and renewability, not to mention member businesses that contribute $2.8 billion to the state economy and employ 25,000.
"More than anything, I'm fortunate to be home in Arkansas, working on behalf of an innovative industry with so much opportunity in front of it."
Her motto is that a leader cannot over-communicate, and should always listen to experts in her field. "And if you want to secure results, coalition-building is key."
A graduate of Little Rock Central High and the University of Virginia, Niebaum serves on the boards of the Tiger Foundation, which supports Central High, and Youth Home, the nonprofit mental health provider. She was also honored last year in Arkansas 250, Arkansas Business Publishing Group's list of top influencers and newsmakers.