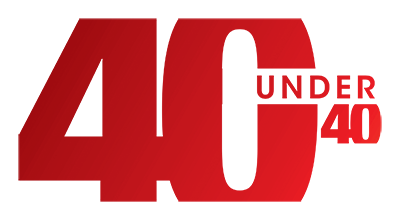 See more of Arkansas Business' list of rising stars at
Presenting the 40 Under 40 Class of 2019
.
Nick Morgan, 39
Owner
Marco's Pizza and Jersey Mike's, Centerton
What better place to network than at a tailgating party before an Arkansas Razorbacks football game?
Nick Morgan was hosting a pregame party when then-CEO Kirk Thompson of J.B. Hunt Transport Services stopped by and the two struck up a fast friendship. Morgan later went to work at J.B. Hunt at Thompson's urging, and when Morgan decided he wanted to open his own business, Thompson lent him the money to open a Marco's Pizza franchise.
"I didn't know who he was. We were just tailgate buddies," said Morgan, who paid off the loan 30 months after opening his first pizza joint. He has since opened two more and a Jersey Mike's sandwich shop.
Morgan, who served with the U.S. Army in Iraq in 2003-05, wanted to run a business that helped teach discipline and responsibility to young men and women. He also wanted to open something that was new to northwest Arkansas.
"The widget you're selling doesn't matter," Morgan said. "I didn't mind the widget; it was where can I apply these values that I have and be people-oriented? That's how I live, helping others grow."