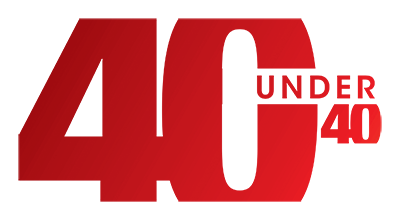 See more of Arkansas Business' list of rising stars at
Presenting the 40 Under 40 Class of 2019
.
Glen Johnson, 36
Co-CEO, Dyne Hospitality Group
President, Blue Flame Minerals
Little Rock
Although Dyne Hospitality, the largest Tropical Smoothie Café franchisee in the United States with 53 stores, is relatively young, it has been recognized as Developer of the Year twice in the last two years.
Glen Johnson is proud of that accomplishment, but he's proudest of something else: "I feel like my greatest sense of achievement comes from seeing other people succeed and achieve something that they've always wanted or something that they never thought was possible."
Johnson attributes his drive to help others achieve, as well as his work ethic, to his mother, Mimi Johnson of Cabot, a single mother and "an incredibly hard worker" who loves helping others.
Dyne now employs 1,200 in six states, with about 300 of those in Arkansas. "Our company mission at Blue Flame Minerals [an investor in oil and gas properties] and at Dyne is creating opportunities for people. That's really what drives me every day," Johnson said.
Johnson also volunteers with Camp Sunshine, a Maine nonprofit that helps children with life-threatening illnesses, and raises about $100,000 a year for the organization through his Tropical Smoothie Cafés.