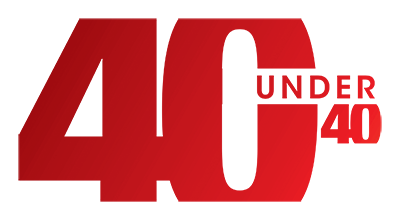 See more of Arkansas Business' list of rising stars at
Presenting the 40 Under 40 Class of 2019
.
Kandi Chitman Hughes, 37
Attorney
Southwest Power Pool, Little Rock
Kandi Hughes wanted to be a doctor until she met a cadaver.
She arrived at Duke University "with the intent of becoming a pediatrician," she says. "After seeing cadavers in person, it was not for me."
A graduate of North Little Rock High School, Hughes was accepted at the University of Arkansas at Little Rock Bowen School of Law. Then came a stint in private practice, work as assistant general counsel at the University of Central Arkansas, and a leap to Southwest Power Pool about three years ago.
There she handles HR matters, contracts and regulatory issues in the 14 states where SPP manages the electric power grid.
"The motto that sums me up is 'work hard, play hard,'" she said. Outside the office, Hughes is vice chair of the Central Arkansas Water board of commissioners, president of Alpha Kappa Alpha Sorority, Chi Eta Omega alumnae chapter, and a member of the Junior League of Little Rock. She was honored in 2018 among the Arkansas 250, Arkansas Business Publishing Group's listing of state influencers and newsmakers.