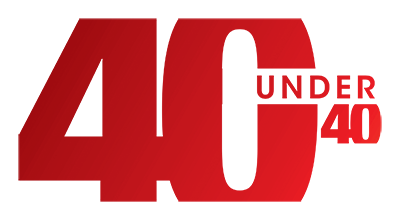 See more of Arkansas Business' list of rising stars at
Presenting the 40 Under 40 Class of 2019
.
Edward Haddock, 39
District Director
U.S. Small Business Administration, Little Rock
Edward Haddock was the U.S. Small Business Administration's youngest district director when he succeeded Linda Nelson in 2017, but his path was not direct.
Born in Fort Smith, Haddock grew up in New Jersey, and he headed back there when he left the Air Force in 2009 after more than 12 years at the Little Rock Air Force Base. He beat 490 applicants to get a job as a business development specialist with the SBA in Newark at the beginning of 2011, and he added an MBA from Rutgers to the bachelor's in organizational management he had earned from John Brown University.
He returned to Arkansas as a senior area manager in Fayetteville-Bentonville, then came to Little Rock as deputy director until his promotion.
"I'm a social servant. Faith-based leadership is something John Brown taught me," Haddock said.
He serves on the steering committee for BankOn+Arkansas, a nonprofit that reaches out to the state's unbanked and underbanked. "We really have to look at financial literacy as a component of all small-business ecosystems."