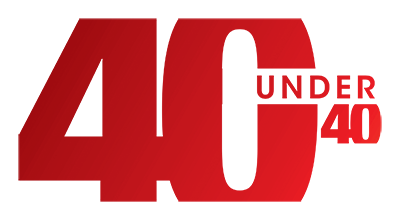 See more of Arkansas Business' list of rising stars at
Presenting the 40 Under 40 Class of 2019
.
Brandon Foshee, 38
President & CEO
Fauxsee Innovations LLC, Magnolia
Brandon Foshee lost his sight while earning a bachelor's degree from Southern Arkansas University in Magnolia, but that wasn't the setback it could have been. Instead, it inspired him to start Fauxsee Innovations in 2011.
The company's slogan is "increasing ability through technology," and two of its products are in clinical trials. They are Roboglasses, which tell blind people with a touch how far they are from a person or an object, and RoboHear, a nonsurgical alternative to cochlear implants that can be worn outside the ear.
"I started doing this out of necessity," Foshee said. "I saw a need for products for people with disabilities."
As for his greatest professional accomplishment, that hasn't happened yet, he said. It will happen when the products get to market and start helping people like himself. That's not to say Foshee hasn't experienced success with the company. He's proud of winning several federal grants and obtaining patents.
Foshee offered this advice to aspiring entrepreneurs: "Don't let setbacks deter you. If you work hard enough, sometimes you do succeed."