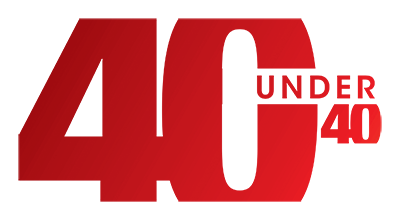 See more of Arkansas Business' list of rising stars at
Presenting the 40 Under 40 Class of 2019
.
William Cunningham, 39
Director of Finance
Entergy Arkansas, Little Rock
William Cunningham wanted to follow his electrician father's footsteps, but his parents urged him to be the worker designing systems, not the guy running the wires.
The native of Lockesburg (Sevier County) found his calling as a 21-year-old intern at Entergy. "I liked the people and I liked the work," he said. "It was fascinating."
He took his first Entergy job shortly after graduating from the University of Arkansas with a bachelor's in electrical engineering and filled several company roles in central Arkansas before moving to New Orleans in 2017 as director of regulatory strategy for Entergy Corp. He came home for his current job in October.
Over the years, he picked up an MBA at the University of Central Arkansas, an accounting bachelor's at the University of Arkansas at Little Rock and a master's in electrical and computer engineering from Georgia Tech. He is also a graduate of the Arkansas State Chamber of Commerce Leadership Arkansas Class XI.
"Sometimes I feel overeducated, but more often I feel I need a little more," he joked. "My motto is always continue to learn, and put your best effort into all you do."