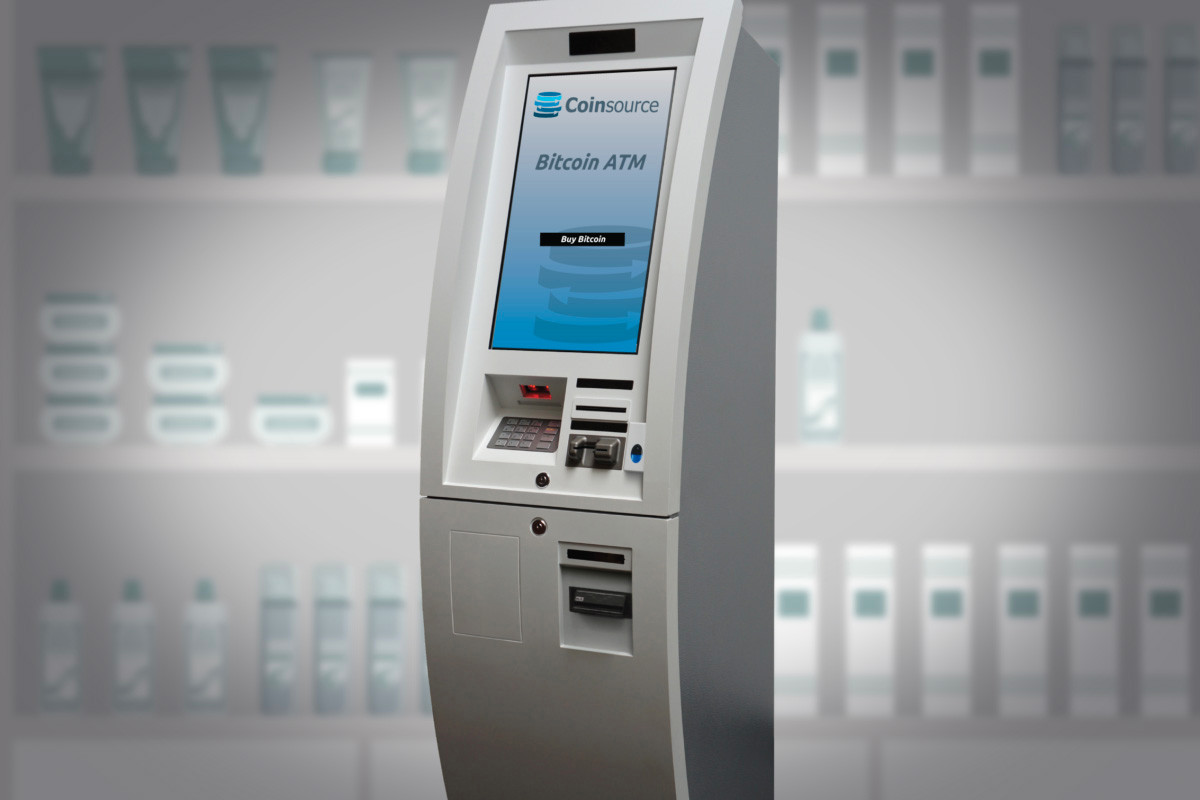 Let Sheffield Clark tell you about his unusual vending machines, and the magical thing they dispense: digital money.
Arkansas-born and Texas-flavored, Clark is CEO of Coinsource of Fort Worth, which sells bitcoins through nearly 400 special ATM kiosks at gas stations and convenience stores across the country, including two in the Little Rock area and another in Fayetteville.
With close to 40 employees in Fort Worth and San Francisco, and an estimated $100 million in total bitcoin sales since its inception in 2015, Coinsource bills itself as "the world's largest bitcoin ATM network."
"Essentially we have self-service kiosks that we call bitcoin ATMs, just like the ATMs you might see at a gas station or grocery store, except that they distribute cryptocurrency, in this case bitcoin, in exchange for cash," Clark told Arkansas Business by telephone.
His company emphasizes legal compliance, software and development, and has hired 12 workers in a growth spurt just this year.
While the long-term future of bitcoin and other digital currencies is murky, bitcoin is the dominant variety and its growth over the past five years has been remarkable, Clark said.
He believes awareness is growing that cryptocurrency, far from being just a medium for money-laundering and nefarious trades on the dark web, is also a growing tool in online purchasing and an inexpensive way to send money from point to point. It's also becoming a blessing to those without bank accounts and the underbanked.
Building on the self-service kiosk experience he developed with C-Store Media of Little Rock, which ran traditional fee-per-transaction ATMs at convenience outlets, Clark found digital currency a perfect vehicle for his entrepreneurial spirit, he said. "Because of those contacts with gas stations and the convenience store space, we had a digital signage network where we put TVs on top of gas pumps."
That naturally led him to the latest big currency in the ATM world.
Sheffield Clark
"Bitcoin is a new asset class, a decentralized currency," explained Clark, who moved from Arkansas to the Fort Worth area six and a half years ago. "So as a customer, you would walk up to the machine — we've verified your identity beforehand because we are regulated as a financial institution — and you convert your cash to bitcoin" or vice versa.
"It's digital money loaded onto your mobile wallet," he added. "You'll come to the machine with your mobile phone with your wallet already downloaded, then you'll insert your cash and we'll load the cryptocurrency onto your phone. That's kind of the simplistic explanation of what we do."
A 10% Markup
Coinsource gets its revenue by charging a 10% markup on bitcoins the company purchases from a wholesale distributor. "Instead of a flat $2 or $3 surcharge paid for pulling money out of a traditional ATM, we charge a percentage of the transaction," Clark said. "So if you insert $1,000, we're going to give you $900 in bitcoin back, so that's a 10% charge. But we feel that with the competition charging 15% to 20% on average across the United States, we felt that 10% was a good figure, and it has been received well by our customers."
Coinsource's machines in Arkansas are at 5223 S. University Ave. in Little Rock, 1802 N. Main St. in North Little Rock and 4315 N. Crossover Road in Fayetteville. The company's top competitors nationwide in the bitcoin realm are Coinflip, Coincloud and Bitcoin Depot.
"Our resources — capital as well as human resources — are pretty expensive as far as running this thing correctly," Clark said, particularly mentioning regulatory compliance. "We have pretty significant expenses on the back end."
Coinsource's general counsel, Arnold Spencer, is a former Texas assistant U.S. attorney and partner at Akin Gump Strauss Hauer & Feld LLP of Washington, D.C.
"It's important to note that from day one we realized that as a regulated financial institution we were going to have to have a robust compliance department, and that is not something that I dealt with in the ATM business, because the KYC [know-your -customer] and AML [anti-money laundering] aspects of it are done on the bank side, the financial institutions issuing the debit cards that an individual would use to take money out of the machine," Clark said.
Spencer's first task was drawing up policies "to lend us credibility and get the licensing we needed to operate these machines," Clark said. "He was an investor early on, and he's been essential in what has become the backbone of our company.
"In a state like Arkansas that requires a certain type of license to operate one of these machines legally, obviously that approach has paid dividends for us," Clark said, adding that his firm's expertise in compliance could eventually pay off more on the bottom line.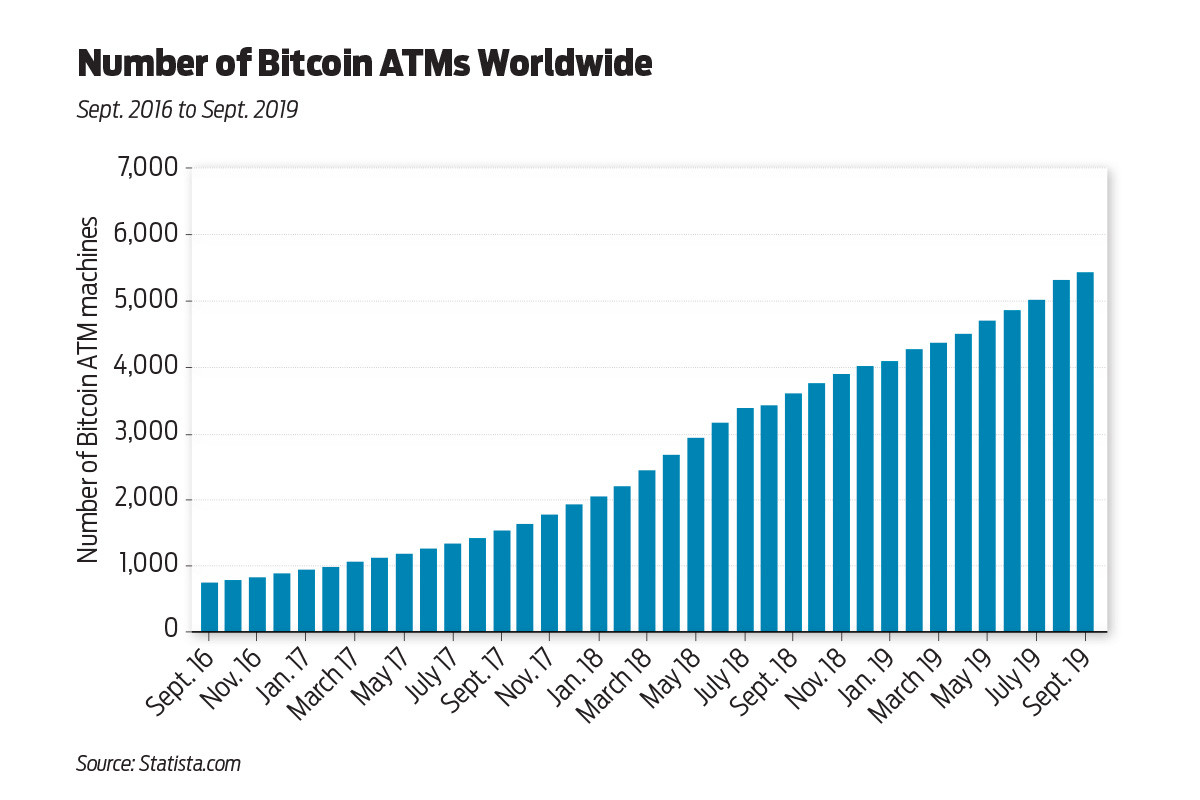 Many Legitimate Uses
Bitcoin ATM operators must register with the U.S. Treasury's Financial Crimes Enforcement Network, or Fincen. There are more than 6,000 bitcoin ATMs worldwide, according to data compiled by Coin ATM Radar, with some 3,900 of the machines in the United States.
Last month, Bloomberg Law reported that the Internal Revenue Service is focusing on tax issues raised by bitcoin ATMs. "They're required to abide by the same know-your-customer and anti-money laundering regulations, and we believe some have varying levels of adherence to those regulations," IRS Criminal Investigation Chief John Fort told Bloomberg Law's Jacob Rund.
That's the reason, Clark said, for Coinsource's obsession with compliance and transparency.
"It's something that we're proud of," Clark continued, "and our expertise may be something that we may be able to monetize down the line as a service for other digital currency-related businesses that want to get into the bitcoin ATM space or even online exchanges."
Clark said the privately held company does not publicly discuss revenue figures, but he described overall sales "in the nine figures" since 2015.
The compliance unit, which has nine employees, is led by chief Bo Oney, a certified anti-money laundering specialist. "That's truly the global standard for anti-money laundering in terms of certification," Clark said, also praising technology advances under new CTO Drew Rasmussen, who leads the San Francisco office.
Clark, a graduate of the University of Central Arkansas, noted bitcoin's growing relevance in the everyday economy. "I want to note that a lot of people are using this [bitcoins] to purchase things online, to send money, and then of course there's the investment piece: Just from when I got into the business, I've seen thousands of percent in growth," Clark said.
"The number of retailers accepting bitcoin is soaring, because there is a heavy unbanked and underbanked population out there. They're the customers utilizing the Western Union-Moneygram model for sending money. This is a cheaper solution for them, and they're one of our primary customer bases."
Clark said it's taking time, but Microsoft, Dell, Expedia, CVS and the Dish Network are among the companies now accepting bitcoin as a payment option. He expects the trend to accelerate.
"Can you walk in and buy a cup of coffee with it?" Clark asked rhetorically. "Well, not at this time. But I would say that bitcoin, being the best-performing asset in the world over the last couple of years, is really carving out more of a niche for itself as a store of value. The bitcoin ATM can be an important tool for the investor."