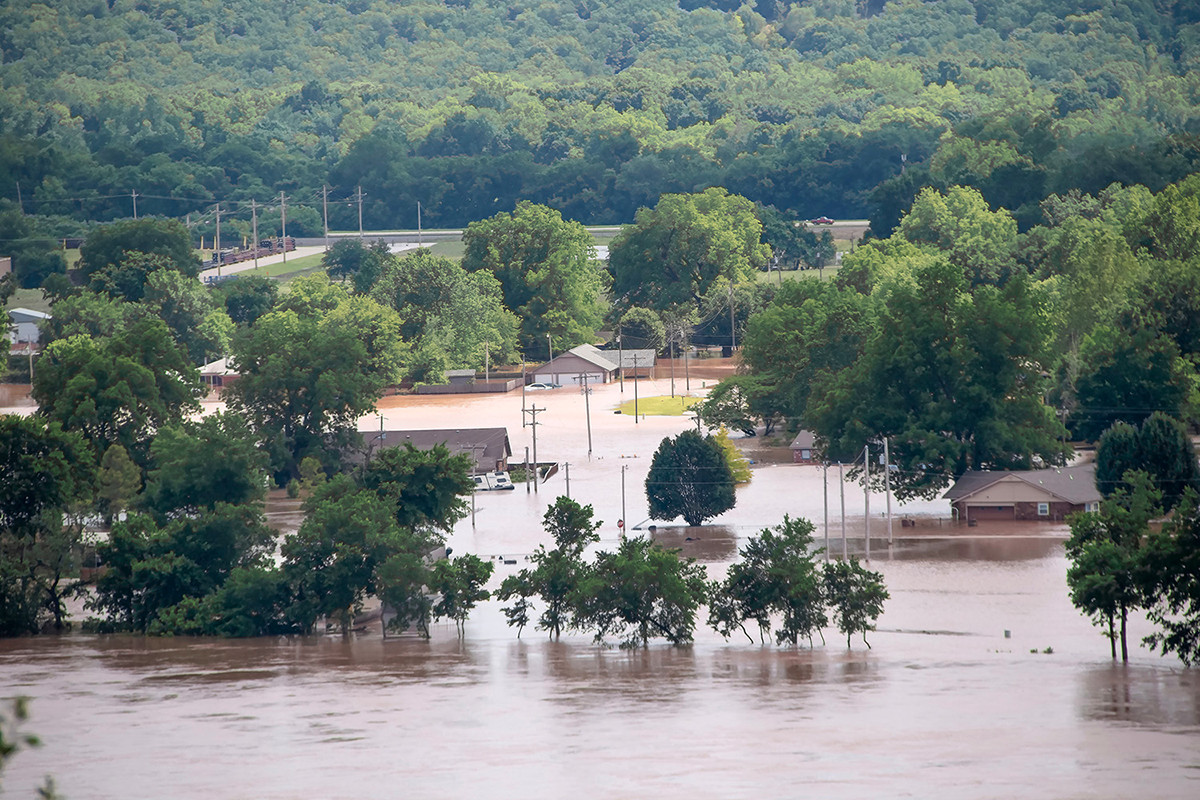 Many sophisticated tools and resources are in place today to inform the public and help people make proactive decisions about flood risk. Real-time forecasting is one of the newest being implemented to keep people safe.
Floodwaters wait for no one. Residents often don't have much reaction time to prepare or evacuate when flooding strikes, especially in smaller watersheds. But what if our communities knew with greater confidence what areas would flood during a rainfall event? What if they knew what time the flooding would occur or how deep the water would get?
That is valuable information for residents living in those areas, and for news and weather organizations and local authorities trying to warn people and get them to higher ground.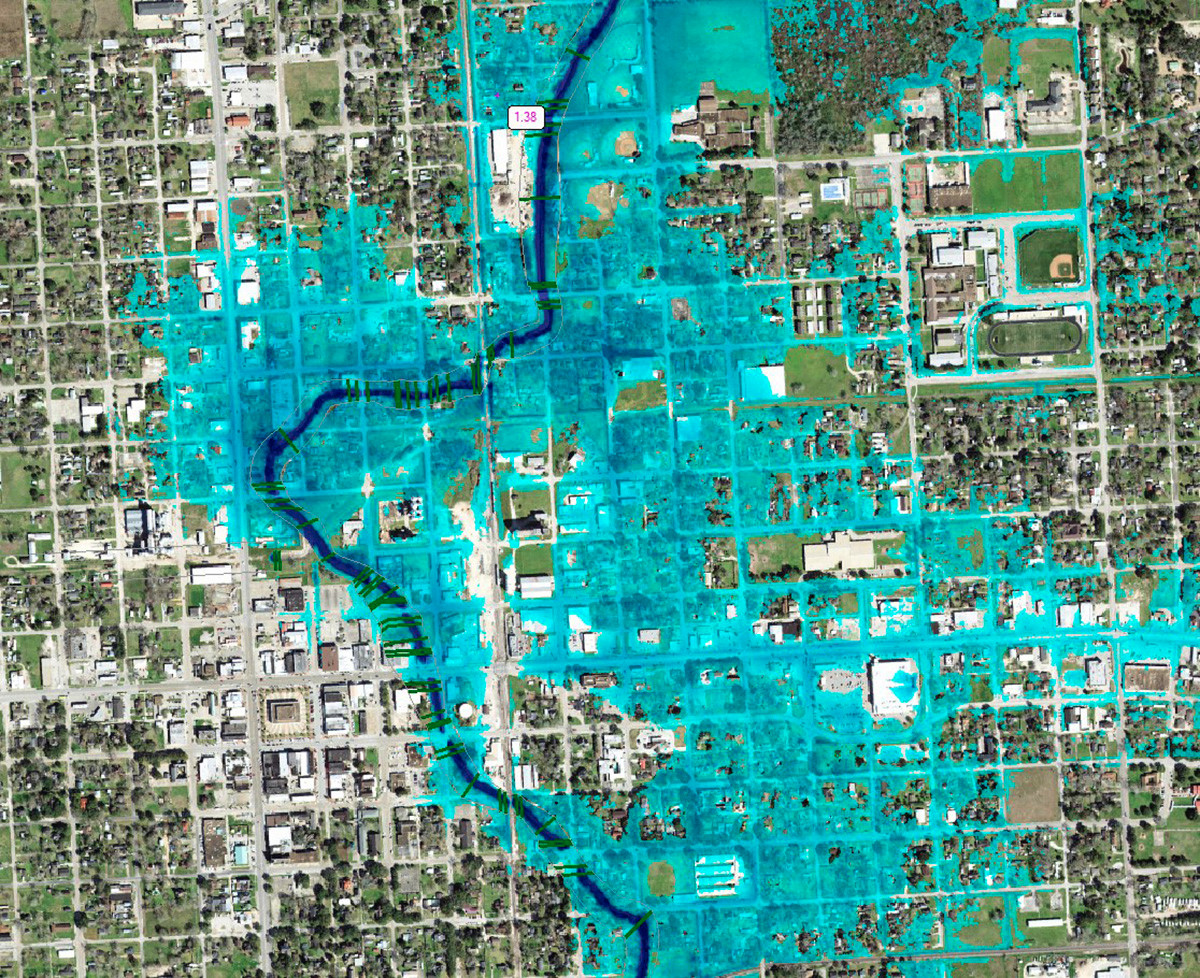 Painting A Picture
There are two primary methods used to provide flooding information.
Flood inundation mapping analyzes the potential of a specific event. You might think of it as a "made-up" storm event, so to speak, to understand—based on a statistical analysis of rainfall—what the resulting flood boundaries will be. Flood inundation maps are "pre-canned" assets. They might not be quite as accurate, but they can be quicker to sort through and publish in a pinch.
The other method captures an ongoing storm. Real-time forecasting provides a detailed picture of what is happening during a significant rainfall event and can identify—again through maps—what the potential inundation areas will be. The process, in a general sense, translates actual rainfall from the field into flow, places that flow into a model simulation and eventually generates a map. This can be done every 15 or 30 minutes to provide almost immediate information.
One method produces maps based on statistics. The other collects live data and produces maps in real time. Engineers and floodplain managers are generally using the same models and topography to get answers from either.
Technological advancements in areas such as LiDAR (Light Detection and Ranging), aerial surveying and computer processing have made possible the development of high-level models and better analysis of terrain. Floodplain maps continue to be refined over time as precise topography data is captured. Thus, predictive measures for analyzing risk are more accurate.
The challenge, again, is communicating how much water is going to be in a specific location at a specific time. The average person may not comprehend the difference between the 1,000 cubic feet per second or the 10,000 cubic feet per second about to hit his or her neighborhood. But when that information can be translated graphically into a map, the inundation becomes much more meaningful.
Instant Information
Some semblance of a flood warning system has existed in America for well over a century in the form of networks of volunteers simply making weather observations. Today's smartphone and software development technologies place data—the answers to the where, when and how deep questions—in the palm of a hand, instantly.
Flood warning systems are based primarily on a system of gauges scattered throughout a wide area—a county or watershed, for instance—to collect rainfall and water surface elevation data. Sensors transmit that information in real time, and it can then be run through a hydraulic modeling process. The models simulate rainfall runoff and flood elevations, which can be communicated through mapping to help coordinate and make informed decisions.
Devastating flooding along the Arkansas River earlier this year proved to be an opportune time to put such technology to use. In June, after 15 to 20 inches of rain fell across northeast Oklahoma and southeast Kansas—and massive releases were made from nearby lakes—the Arkansas River rose to unprecedented levels. The National Weather Service reported water crested more than 2 feet above previous high marks along the river.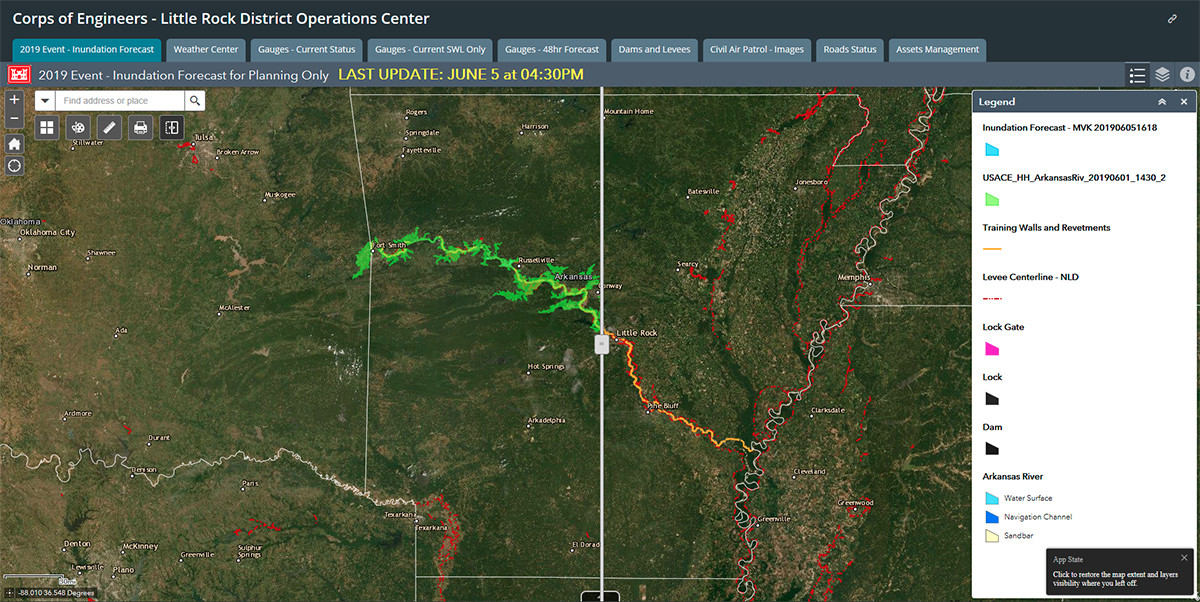 The U.S. Army Corps of Engineers Little Rock District Hydrology and Hydraulics Section, knowing what was to come, transformed an internal mapping resource into a tool that could communicate immediate updates on flood inundation, gauge status, road status, dams, levees and more. It even provided frequent images of the ground from the Civil Air Patrol.
The link to the interactive maps was sent to many state agencies. It helped them envision the scale of flooding and how much it would back up tributaries miles away from the Arkansas River. The website served as a conduit through which to keep everyone updated in a single place.
And, ultimately, information from the tool was used to help identify the number of people at risk in a focused area and begin the timeline for evacuation, if necessary.
It's a great example of what technology such as this can do to help provide warnings and save lives before and during a flooding event.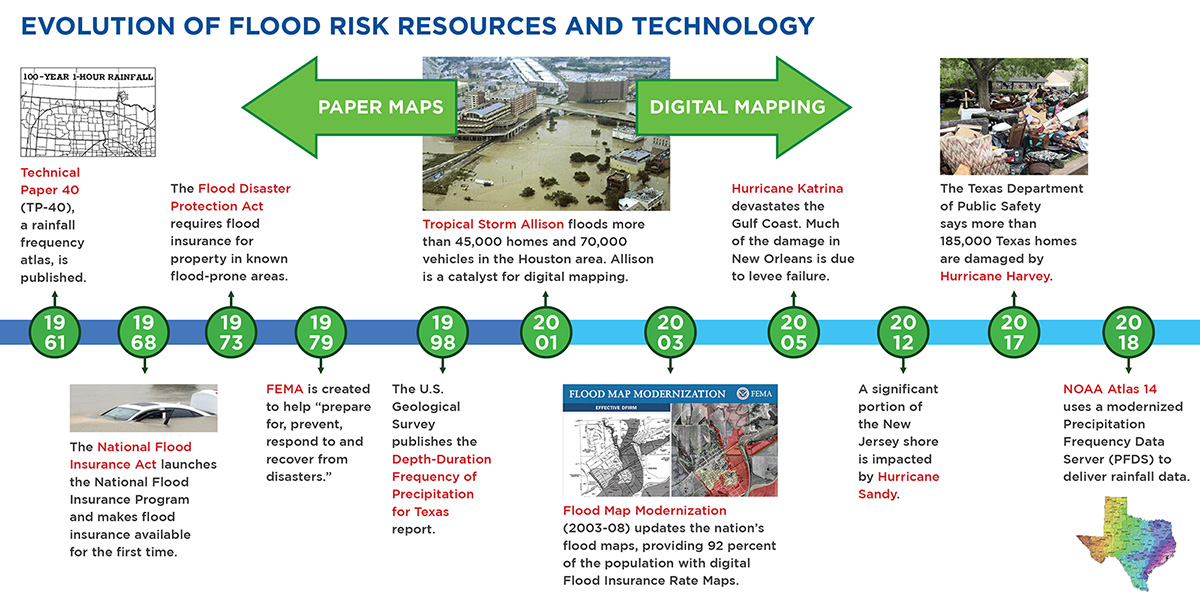 ---
Halff Associates is an employee-owned, full-service engineering and architecture firm founded in 1950 with offices in Little Rock and North Little Rock. Halff has more than 100 Water Resources and GIS professionals, including 54 Certified Floodplain Managers, who are focused on the modeling and mapping of flood risk and the design of mitigation solutions. Please write to Info-Water@Halff.com for more information.