Last week, Arkansas Business began contacting a sampling of business leaders to get their forecasts for the next six months of business amid COVID-19. Eight executives across various industries responded to requests for interviews, which took place from May 6 to May 14.

We're presenting the first four of those interviews below, with the final four coming on Friday. These conversations have been edited for length and clarity.
---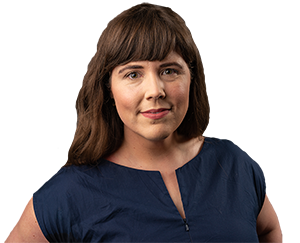 STEPHANIE ALDERDICE is the owner of SixtyOne Celsius, a marketing firm in Hot Springs heavily involved in tourism promotion. A former college debate coach, Alderdice bought her firm, formerly Kirby & Co., from longtime Hot Springs marketing man Kirby Williams in 2016.
What's the outlook for your business in the next six months?
We're pivoting focus on the services and products that we promote.
For example, for the past 18 to 24 months we experienced an increased interest in producing video content for websites and social media. With social distancing in place, there is less demand for on-location video production. If companies are putting out videos, they're most often being shot at home with phones and computers.
Conversely, demand for digital services have, of course, increased substantially. We have been assisting clients with digital solutions to their business obstacles. We're seeing more interest in online ordering with curbside pickup for both restaurants and retailers.
Digital communication allows businesses to operate quickly and connect with their existing customer base. Queue the jokes about the deluge of "How Company X Is Responding to COVID-19" emails that everyone received.
What's the outlook for your industry in the next 6 months?
Less than ideal.
Advertising and marketing are often the first expense that a business reduces during financial hardship.
This outbreak has been unprecedented and, at times, unpredictable. Businesses are reluctant to invest in a one-month ad campaign when everything may change in a week.
S&P Global Ratings predicts that the second and third quarters will be the worst for advertising, with meaningful declines across a variety of mediums. My hope is that smaller, locally-owned businesses may get creative in the ways they reach out to potential customers.
What indicators are you watching closely?
In addition to the same national indicators everyone is following, we're also keenly awaiting updates related to domestic travel and media consumption trends.
Hot Springs was built on hospitality. Announcements related to travel within the U.S. — and particularly tourism in Arkansas — have a wide-reaching impact on our local business community and clients.
What's one thing you wished other businesses and clients knew about economic conditions, as you see them, right now?
Advertising rarely produces instant results.
There's often an anticipation that the moment ads are published, the phones will immediately ring off the hook or email servers will be bombarded. More often than not, much of advertising is about building a relationship and familiarity with your prospective customers. There's what's known as the "Seven Times" rule, which suggests that a potential customer needs to see an ad seven times before they're interested in taking action.
Advertising works before you need it. If you wait until you're not getting any business, it's going to take longer to see an increase.
That said, I'd urge businesses that can afford to continue advertising to do so. Your message may change from one of action, like "buy this!" to one of emotion, a message that "We're here and you're important." You may have noticed this from larger brands. Your goal is repetition — frequently running messages across a variety of mediums — recognition and relationship — building the trust, confidence, and interest of your customers.
These days, we're encouraging clients to use their websites as their messaging headquarters and keep their advertising messages broad. Use your site to announce changes in hours and policies. Use your advertising to share who you are and what you do. Spend money where your most dependable customers are most likely to see you. Use free outlets like social media and customer referrals whenever possible.
Ultimately, we'll all get through this together.
– By Kyle Massey
---
ERIC HERGET is vice president and shareholder of HUB International Little Rock. The global insurance company entered the Arkansas market in 2015.
What's the outlook for your business in the next 6 months?
I'm bullish on business, because most of our book here and in Arkansas is not related to the oil and gas business, that's one thing. Now that business is going to be down, and so you worry about the insurance premiums being down, therefore your fees and commissions being down. So there's that possibility that books of business will shrink because of this just because companies have either greatly downsized, or are just operating on minimal staff or not operating right now. So that does affect insurance brokers and their revenue.
What types of lines of insurance do you sell?
Pretty much everything across the board: property casualty business, workers comp, auto, general liability, umbrellas, directors and officers, cyber coverage.
And we got into more and more of the catastrophe losses, which is all the convective storms, the tornados, the wildfires, floods, hurricanes. There's just been quite a bit of activity in the property insurance market. When you throw in now the virus, in particular as it relates to business interruption policies, those policies typically require a direct physical loss.
We do have insurers that did have contagious disease coverage built into their form, so some customers are lucky. Now I expect that coverage to go away at their renewal. But if they were shut down due to the virus infection at their plant, or business interruption because their customers aren't buying, very few have the coverage, but there are some.
What's the outlook for your industry in the next 6 months?
The new challenge to the insurance industry is business interruption claims. Say you're an arena. You can't sell any tickets right now, but nothing happened to the arena. There was no fire; there was no tornado. So that's where that direct physical loss clause comes in. We're telling people to file your BI loss, because we're not here to say yes or no, only your insurance company can say that.
And typically, that [answer will be] you have no direct physical loss. But if a state commissioner or some regulator came along and said [to insurance companies], you're going to pay these claims, … I don't know if the industry would survive being forced to pay all of the BI claims.
I've seen numbers where the insurance industry takes in about $6 billion a month in premium, but that could be $250 billion or more a month in business interruption losses.
If they're forced to pay BI losses that they did not take a premium in on in the first place, then that will be very damaging to the markets. That'll likely be decided in the courts anyway.
But everyone may need to expect that the soft market conditions we've enjoyed for so long are over. You're just going to have increases.
What indicators are you watching closely?
You know the main one I watch is the loss ratio of the insurers, what are they taking in and what are they spending in claims. You start approaching that 100%, they're losing money. Insurers need to operate at a profit. So I watched the major insurers for what their ratios are for premium versus claims paid.
What should the ratios be?
It depends on the line of coverage. For workers comp, if those lines are over 60 or 70%, the insurer is probably not going to make any money, so obviously you need that number on the insurer side to be as low as possible, Those typically run 80% to 100%. Over 100%, that's where insurers will start reacting with premium increases to make up for that they're paying out more than they're taking in.
What's one thing you wished other businesses and clients knew about economic conditions, as you see them right now?
Obviously, we want people to be able to pay their premium. That's the one thing we ask when we broker coverage for you is pay the premium. We'll do all these other things for you, issue ID cards, pay claims and send a loss control risk specialist. We just need the premium to be paid.
– By Mark Friedman
---
MATT JONES is president of Legacy Capital Wealth Partners LLC in Little Rock, a registered investment advisory that listed $293 million in assets under management when it filed its most recent form ADV with the Securities & Exchange Commission on March 24.
What is the outlook for your company in the next six months?
I think I'd probably address that on a couple of fronts: One is how we're servicing and interacting with clients. We manage large sums of money for lots of families, and so, obviously, with all the chaos in the markets, we've had more communication and more interaction. But where I tend to meet face-to-face with a lot of our clients — particularly the ones here in Little Rock — we've been doing much more on the telephone and we've also been using some of the technologies like Zoom and WebEx. Over the next several months, I probably expect for the older clientele to communicate more via telephone, as opposed to face-to-face.
The other is really with all of the companies that we have to work with to service our clients. Charles Schwab is our primary custodian, and prior to this outbreak they worked in large office complexes in teams. They employ thousands and probably tens of thousands, and the significant majority of them are working remotely. So one of the changes that we have already seen, and I think it's going to continue, is slower processing times.
The basic functions like wiring money in and out, virtually zero change because most of that is done electronically. But opening accounts and getting paperwork that a person processes, it's probably gone from same-day or 24 hours to 48 to 72 hours. And I would expect that to remain like that until they're back with the bulk of their staff working from office space. We also work with several of the largest life insurance companies in the country and we've noticed something very similar. When we were submitting an application to issue a policy, it might have taken three or four days before; it's taking one to two weeks now.
What about your industry? Are you representative of your industry, or is there something else going on out there that might be different for other people in your industry?
There are a couple of classes within our industry. You've got the Merrill Lynches, the Morgan Stanleys, even Stephens Inc. And other than Stephens, they're usually in New York or headquartered somewhere else. So they're probably more at the mercy of some of the decisions that their companies make for them, where we can make those locally. Because our governor chose not to go the lockdown route, we've had more flexibility, but I think that's probably going to be changing across the country in the coming weeks and months.
But with an independent firm like ours, I would say what we're experiencing is fairly similar to what contemporaries in our business are experiencing, which is really slower processing times and less ability to communicate face-to-face in meetings with clients and using more technology.
What indicators are you watching?
Great question. I'm really focusing on general economic activity. And I get a variety of sources that we get data from on a weekly if not a daily basis. And some of that is local — seeing restaurants or, like, I got my hair cut this morning. But we deal in the world of investing which includes the stock market amongst other things. But the stock market is very forward-looking, and right now everybody knows that the second quarter is going to be really, really ugly. Much uglier than the first quarter, which we're getting a lot of data on now. I think most people are kind of going to give a pass on the second quarter.
I think for those of us watching revenue and earnings of the publicly traded companies, Q3 or Q4 will give us a lot of guidance on how quickly the economy is recovering and whether we are going to return to some version of a new normal.
From a permanent investment standpoint, to the extent we had exposure in the energy industry, the airline industry or in the hospitality industry, we have reduced or eliminated those because I think there's too much short- to intermediate-term uncertainty about those businesses. Some people may think they're great opportunities right now; we feel like we need to get a handle on what that's going to look like.
This is just this very anecdotal, but I have talked with friends that own companies that have people that travel a lot for meetings — get on airplanes, stay in hotels, go out and eat meals. And they've been doing a lot of Zoom and WebEx and those types of things. And they said, 'We're not going to eliminate travel, but in the past, we've probably traveled when we could have been just as productive by doing a Zoom call.' I think that that's going to impact the demand for airline travel and for hotels. Perhaps that's temporary, perhaps it's permanent.
What's one thing one thing you wish other businesses and clients knew about economic conditions as you see them right now?
This too shall pass, and our economy will adapt. I think that the American economy is the greatest and most innovative in the history of the world. And what we've had has been probably one of the biggest economic disruptions in my life, and I'm 51 years old. And I believe there are changes that are going to come out of this, there's going to be winners, there's going to be losers. And I think capitalism takes care of the business models that don't work.

This is going to cause most businesses to embrace some type of change. And those that acknowledge that and try to look ahead and see the best ways to adapt will be the ones that succeed. And the ones that don't will struggle.
– By Gwen Moritz
---
DOUG WASSON is president and CEO of Kinco Constructors of Little Rock, a position he's held since 2001. Kinco was ranked No. 9 among the state's largest commercial contractors in Arkansas Business' most recent list, published last month.
What's the outlook for your business in the next six months?
Our backlog at Kinco looks very good for the next 6-12 months, so we are encouraged overall. But we have seen a slowdown on the smaller, specialty projects, and we have had a couple of projects delayed in starting due to the virus.
What's the outlook for your industry in the next six months?
We are still seeing several new project opportunities, so that is encouraging. The bigger concern we are tracking is the impact of plant shutdowns to major equipment lead times. So far we have not been impacted drastically, but we're watching it close.
What indicators are you watching closely?
Equipment lead times as far as their potential impact on schedules. As for economic factors, it will be interesting to see how the overall economy responds once we open back up. I like to watch consumer spending as an overall indicator of economic confidence. More specifically to us are the number of leads and pursuits we see.
What's one thing you wished other businesses and clients knew about economic conditions, as you see them, right now?
Don't panic. Don't make rash decisions today based on what may or could happen six months or a year from now, no one really knows.
– By George Waldon
---