THE EXPERTS
CLINTON BENNETT
Principal
Bennett Commercial Real Estate, Rogers
NORMAN CLIFTON
Owner
Clifton Warehouse Leasing, North Little Rock
CLARK IRWIN
Broker
Colliers International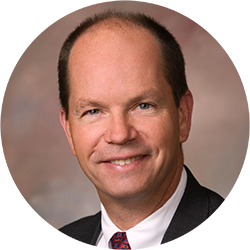 HANK KELLEY
CEO, Partner, Executive Broker
Kelley Commercial Partners, Little Rock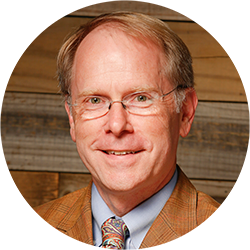 STUART MACKEY
EVP, Partner & Director of Industrial Group
Hathaway Group
---
What types of properties seem to be most in demand in your sector and why?

NORMAN CLIFTON: We get asked a lot for smaller warehouse space of 3,000-5,000 SF and we also get a lot of requests for truck warehouses and repair shops. We currently have available a large warehouse space of 20,000 SF and we have a couple of large users looking at that space at this time.
STUART MACKEY: I would say that most of the attention was from users needing between 7,500 and 12,000 SF with a few solid needs for 150,000 SF plus. The 7,500 to 12,000 SF needs were driven by growing firms that were looking to move to a second or third location for their business due to their belief in the strength of the market and their place in it. The large users of 150,000 SF-plus were repositioning based on employment needs or moving to updated facilities.
HANK KELLEY: The properties receiving the most activity are warehousing and distribution spaces. … The warehousing and distribution category demand is coming from the essential service businesses that are serving the needs of the community and some are pandemic related business demands.
CLINTON BENNETT: We're seeing a real interest in higher quality industrial space and I think that is going to be bolstered in a way. I think the shift in trends toward delivery have just been sped up in this COVID crisis. … Final mile delivery and the facilities to facilitate that market. We're seeing a pretty strong demand for that product.
CLARK IRWIN: Currently we are seeing an uptick in activity in the 25,000-50,000-SF range. Properties with multiple dock doors, higher ceiling heights and sufficient sprinkler systems continue to be in demand. E-commerce, food distribution, and 3PL users are where we see the most positive absorption.
---
Do you expect these trends to continue?

NORMAN CLIFTON: Yes. People naturally have an entrepreneurial spirit, especially as this virus continues, and the "new normal" starts to kick in. People are looking for new ways to create cash flows. I think we will see a change in the way we do business.
STUART MACKEY: Most of the pre-pandemic demand in the industrial market will wait three to six months before making any significant decisions regarding future space needs. … So these trends will be dampened for another two to five months but there's no reason not to expect real estate to gain traction through 2021 and be ready for the new requirements of the market as they are developed in late 2021 and early 2022.
CLARK IRWIN: We anticipate this trend to continue and we also expect investors to look hard at industrial opportunities when brought to market. E-commerce distribution was already trending upward and 2020 has accelerated that trend.
---
Pre-pandemic, where did you see downward trends?

NORMAN CLIFTON: Well I am sad and sorry to say this but a lot of the smaller sectors of commercial activities will not come back and I believe partly because of the new bureaucracy of the new business model of doing online business will be too confusing for many of the less tech savvy business owners to try and navigate to retry to set up and start operating again.
CLARK IRWIN: Primarily on the manufacturing side but we believe this trend could reverse with many groups looking to lessen their dependency on overseas manufacturing. "Nearshoring" is a recent buzzword.
STUART MACKEY: Pre-pandemic market limitations were the cost of construction and limited demand by midsize tenants.
---
How did your sector perform in the previous year?

STUART MACKEY: The industrial market was solid over the last 12 months and had a string of welcome announcements about new industrial developments; including Amazon's expansion. Vacancy in industrial properties did not change dramatically and has not changed much for more than six quarters.
NORMAN CLIFTON: We were fortunate to have some quality tenants with good leases in most of our properties, however we have had to work with some but I believe they will be okay in a month or two.
CLARK IRWIN: 2019 remained steady from years past with a slight uptick in absorption. Announcements of new leasing and future development in the Port of Little Rock highlighted the year.
---
How has the pandemic affected the market from your perspective?

NORMAN CLIFTON: Very little. Thankfully we have not felt the repercussions from the pandemic as we have very little retail space. However we have many friends that have had to close their operations due to the mandated closures and negative cash flows.
STUART MACKEY: This pandemic has pushed broader and faster acceptance of automation and e-commerce. While the pandemic will create a need to reprice office and retail properties, Industrial will not see the same immediate impact from social distancing and other virus-related precautions.
---
How has the pandemic affected the day-to-day ways in which you do business?

STUART MACKEY: With the limits of the current climate, the number of properties each prospect tours has been reduced. We do a little more work from our desk and on our computers reviewing floor plans and videos, before deciding which properties to tour. I am gathering more visual info that I can share online. It means more time in the office and working to communicate with clients to properly convey the benefits and opportunity of each property and fully understand the prospects needs.
CLARK IRWIN: We have played a much larger role in communication between tenants and landlords. We are seeing longer due diligence periods / inspection periods for sale transactions. Virtual tours have become more common especially for out-of-town users. We are constantly monitoring national trends.
NORMAN CLIFTON: Yes, absolutely the hardest part has been trying to adapt to new rules by phone and online. It seems as though the bureaucracy is not fully prepared to know and show you how they want the new standards to apply, so we are all learning as we go.
---
What was the biggest surprise of the past year?

STUART MACKEY: I like the lead that the Little Rock Port has taken in bringing HMS Manufacturing Co., CZ-USA, and Amazon to Little Rock. This reinforces the work of the local industrial agent by showing that central Arkansas is a market that merits the attention of any industrial user looking for a new location or additional location for their business.
NORMAN CLIFTON: The sale of a lot of commercial and industrial properties that were on the market for months and, in some cases years, started to sell. That was surprising and that is when I realized that we were in a resurgence of business activity and the commercial market was coming back and, by the way that, was a very good surprise.