I'm going to start with a disclaimer: My husband, Rob Moritz, who was a reporter for 30 years before becoming a journalism instructor at the University of Central Arkansas, currently chairs the Arkansas Freedom of Information Task Force. This is a committee created by the legislature in 2017 to evaluate proposed changes in the state Freedom of Information Act before they are considered by lawmakers. Apparently even legislators noticed that they were spending a lot of time whittling away at Arkansans' right to know what their government is doing.
Nothing keeps a marriage humming like heart-to-heart discussions of the finer points of the FOI, am I right?
One proposal that the FOI Task Force has spent a lot of energy on during the current legislative session concerns requests for information from county coroners. State Sen. Cecile Bledsoe sponsored Senate Bill 567 for the Association of Arkansas Counties and the Arkansas Coroner's Association, which would like for coroners to be able to withhold pretty much any information they want to withhold about deaths they investigate.
The Association of Arkansas Counties, along with the Arkansas Sheriffs' Association, is behind another bill that the task force has reviewed. Sponsored by Sen. Jason Rapert, SB346 would allow local law enforcement agencies to charge members of the public up to $15 an hour to respond to FOI requests for audiovisual records if a response takes more than three hours to prepare.
The first seems to be a rather transparent response to recent reporting projects by the Arkansas Democrat-Gazette. One studied the causes of child deaths across the state, while the other celebrated the lives of some of the 5,600 Arkansans lost to COVID-19. Since it's the kind of substantive reporting on life-and-death issues that most of us want responsible news organizations to engage in, someone is invariably going to object.
The second seems to be designed to discourage the public from requesting one of the newer categories of public information: "bodycam" footage from law enforcement officers.
While proponents say responding to these requests is a financial burden on understaffed law enforcement agencies, count me as one who wonders how members of the public can possibly know whether their request is one that will be free because it requires less than 180 minutes of work or one that will quickly add up to hundreds of dollars. This is not unlike the faith mere mortals must accept in medical billing. Except with medical bills, most of us have an insurance company to intervene. Who is going to make sure that cash-strapped law-enforcement agencies don't turn requests for bodycam files and 911 calls into the FOI equivalent of speed traps?
Rob Steinbuch, a professor at the Bowen School of Law in Little Rock and a member of the task force, made another great observation (as quoted in the Democrat-Gazette): "It doesn't do you any good to encourage the use of cameras if the public can't have any access to it."
While the FOIA absolutely is a vital tool for journalists, it is also used daily by all manner of people as part of their work — think lawyers, economic developers, real estate professionals, etc. — and by individuals who merely have the occasional personal need for a public record. You never know when bodycam footage might be relevant to your life.
Responding to FOI requests is a legal obligation for government agencies, no different from any other statutory function they serve. If the cost of performing this government function is burdensome, the answer is to come up with the money — perhaps from the state's enviable surplus — not to keep chipping away at the public's right to know.
---
Arkansas' FOIA presumes that every record that any government agency produces or maintains is presumed to be a public record unless specifically exempted. Alas, legislators have been persuaded to exempt more and more records and, in the case of SB567, are even considering flipping that presumption when it comes to coroner records.
The FOIA has also allowed government agencies to charge for making copies of public records, but my newsroom rarely gets charged fees anymore because so many records are available online or can be emailed as PDFs or spreadsheets.
---
I haven't complained about this in print in a couple of years, but it still gets my goat: The reason Arkansas Business can no longer rank the top-grossing restaurants in cities around the state is because former state Rep. Micah Neal, a restaurateur in Springdale, persuaded his colleagues to exempt local option Advertising & Promotion Commission tax receipts from the FOI. Before he pleaded guilty to taking bribes, of course.
---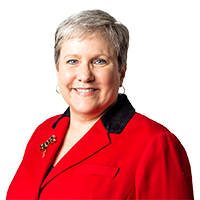 Gwen Moritz is the editor of Arkansas Business.