The Centers for Disease Control & Prevention considers a person to be fully vaccinated for COVID-19 two weeks after they have received the last dose of a vaccine, whether that's one dose of the Johnson & Johnson version or the second dose of Pfizer or Moderna.
So, baby, I'm there! And so is my husband, and so are my in-laws, and so are the friends with whom I intend to spend next weekend. I'm still wearing a mask out in public — there are rare "breakthrough" cases even among the fully vaccinated — but I'm eating in restaurants again. Life is starting to show signs of going back to normal.
But what does that even mean?
If your business is anything like the one I work for, you are managing reentry. Employees are starting to trickle back into the Arkansas Business Publishing Group offices, although we had some folks working from home long before we ever heard of the coronavirus. We're asking how much "WFH" is a positive thing for the company because desirable employees might demand that kind of flexibility and how much would be detrimental to the corporate culture that has been carefully cultivated over years and decades. We're trying to figure out the "just right" way to encourage vaccination.
If you are in an industry dependent on travel and tourism, you have additional things to consider — like when and whether people will start traveling like they used to. This week's issue is devoted to the aviation and aerospace industries in Arkansas, and Marty Cook's status report (Flyers Feel Free to Move About) on the state's two largest commercial airports finds cautious optimism — especially at Northwest Arkansas National Airport, where Walmart is expected to continue being a business-travel magnet.
For months we've been wondering how much of our pandemic dependence on online meeting technology — Zoom has become a noun, like Google — will become a voluntary preference, and we're about to find out. I imagine there is some pent-up demand for face-to-face interaction, but now that we're all Zoom-enabled, it's easy to imagine a permanent reduction in the number of in-person meetings. If you formerly met quarterly with an out-of-state client or prospect, could you do that twice a year and replace the others with even more frequent online meetings? Or will willingness to travel become a selling point in a Zoom-weary world? Both seem possible to me.
How about leisure travel? There's definitely pent-up demand for that, but how many of the dollars that would normally have been spent on airline tickets have instead been invested in rolling stock? Winnebago's stock price is 20% higher than its pre-pandemic peak, and RV sales — already strong — are through the roof. If you invested tens of thousands of dollars in an RV in 2020, are you going to fly somewhere for a vacation in 2021?
And, more importantly as I start to plan my life beyond editing Arkansas Business, will there be a glut of lightly used campers for sale at bargain prices in 2022?
---
My passport expired last year, but the pandemic reinforced my natural procrastination, so I didn't apply for a renewal until March 12, when "routine service" was estimated at six to eight weeks. Now the State Department tells me that it could be July before I receive my new passport because 1) my application wasn't officially received until April 13 and 2) the processing time is now 10 to 12 weeks.
Good thing I don't actually have plans to travel out of the country, but knowing that I can is starting to be important psychologically. Another sign of normal life. But at this point, I'm still more likely to travel abroad by air than to get on a cruise ship.
---
For more on where people's travel budgets went, check out Managing Editor Jan Cottingham's interview with Frank Webber (Shift Cyclery to Put Bikes & Beer on Tap). Webber, a fixture in the Little Rock bicycling community, is opening a bike shop/bar in downtown Little Rock next month.
The same factors that led to booming RV sales have caused bike sales to explode. But Webber doesn't kid himself about how many of these newbies will keep it up — maybe 20%, he says.
So, hey, there may be a glut of bargain-priced, low-mileage bicycles in a year or two as well.
---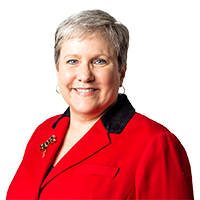 Gwen Moritz is the editor of Arkansas Business.