Five manufacturing and industrial leaders in commercial real estate offer their insights on what's currently happening in the the industrial sector.
CLINTON BENNETT
Principal
Bennett Commercial Real Estate, Rogers
NORMAN CLIFTON
Owner
Clifton Warehouse Leasing, North Little Rock
CLARK IRWIN
Broker
Colliers International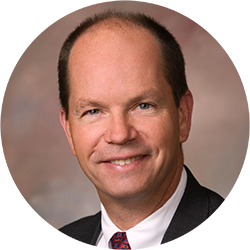 HANK KELLEY
CEO, Partner, Executive Broker
Kelley Commercial Partners, Little Rock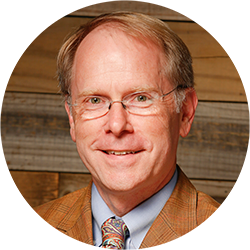 STUART MACKEY
Principal, Executive Vice President
Hathaway Group
What types of properties seem to be most in demand in your sector and why?
HANK KELLEY: 20,000- to 50,000-SF warehouse buildings with a small amount of office in the building and a yard that is fenced for storage. These properties are needed for the service oriented businesses that repair, build, and distribute goods and services for our region. There are larger spaces being consumed but this size tends to be the most in demand.
NORMAN CLIFTON: At the present time, if you have an industrial or commercial property in a decent location, prospective tenants are calling almost daily attempting to locate those kinds of properties. The most requests are from 3,000- to 6,000-SF buildings with a couple of acres for parking. The pandemic has created many shortages in almost all types of construction and consumer products, and in some cases food products. We find that tenants are trying to secure short-term, inside warehousing to try and stock products needed by their customers.
CLARK IRWIN: Existing standalone buildings in the 15,000- 50,000-SF range with sufficient clear height, yard space and dock doors continue to be in high demand for both users and investors. This is driven primarily by building/construction materials companies as well as other small business owners preferring to own their own real estate and their need for independent yard area.
CLINTON BENNETT: Large, modern buildings are certainly the most in demand as many of the 10-, 20-, 30-year-old buildings exhibit a functional obsolescence relative to the needs of the modern supply chain.
STUART MACKEY: Investment properties and warehouses of 20,000 to 30,000 SF have garnered the most attention over the last nine months. Investment buyers from larger cities, with lower returns for investment properties, have discovered Little Rock. The opportunity to place investment money into warehouses attracts buyers when they realize that CRE investors can achieve better returns on their investment money here. While investors are scouring the market for deals, local businesses are expecting a need for more warehouses and looking for growth opportunities in the market. These are established businesses that are moving up into the 15,000- to 30,000-SF [facilities]. E-commerce and supply chain issues have people looking to change their practices to meet the needs of the new marketplace.
How has the pandemic affected the market in terms of the types of properties and space that are in demand?
KELLEY: The demand for these buildings has increased and the supply has not. Rents today do not justify new construction for a building unless it is a build to suit where the tenant understands the relationship between the cost of what they have requested and the rent that it takes to make the project feasible.
IRWIN: We have seen a lot of the existing inventory on the lower rent side get absorbed due to the fact that construction costs have been high and the majority of the needs have been immediate. We have seen long-term tenants take advantage of lower interest rates to become owner occupants. We have also seen investors that typically focus on retail or office expand their portfolios to include industrial. We continue to see retailers exploring the industrial market looking to increase their safety stock of product.
MACKEY: Industrial users are getting more creative in how they handle their product. The market is strong enough that even functionally obsolete buildings are back in play. Changes in the volume of needed warehouse space and the speed of the products through that space affect the utilization of buildings. Buildings that businesses thought were harder to use are now being considered.
What trends seen during the pandemic do you expect to continue?
KELLEY: Continued demand because of the supply chain needs that exist.
CLIFTON: More new entrepreneurs. We are talking to people that have never been in business before but have taken this pandemic opportunity to open their dream of a startup. I believe more people will be coming into the marketplace needing rental/lease space. I also think there is a new wave of people beginning new types of businesses that have not been common before, but with new people we will be getting new ideas. And I believe it will only expand from here.
IRWIN: The dependency on e-commerce was already growing pre-pandemic, but this past year has definitely accelerated this trend. The new construction and development currently in our market suggest this trend will continue.
BENNETT: I think that the shift toward more final mile and larger modern buildings will speed up and continue to result in a significant amount of development in that property segment.
In what ways, if any, do you see the market in this sector returning to pre-pandemic "normal"?
CLIFTON: I believe what we think as pre-pandemic normal is over. A common theme among business owners now is "you can't find any help." In most businesses that I interact with businesses "seem to be booming." The majority says this year they are busier than they have ever been, and expect that trend to continue.
MACKEY: One [of the] more exciting things about real estate is that very rarely does it ever return back to any previous version of a market. There are, and will continue to be, changes in tenant requirements. This has always been what has driven the market. The market rarely yearns for previous practices that no longer meet the customer's needs. The market finds ways to meet the need through design, materials or locations. In real estate, once the doors open to a new way, rarely do we find the way back to a less efficient process. There are times when a temporary evil finds its way into the market, but that provides its own impetus to move forward to a better system.
What, if anything, about the market surprised you in the past year?
CLIFTON: That most of the available commercial and industrial rent/lease space has found new tenants at decent rates and the market has been able to absorb most of the requests for space, as the rates have been adjustable.
IRWIN: The number of large transactions (100,000-SF) were surprising in a year with such uncertainty. Because of this activity you are beginning to see quality speculative builds which will provide much needed space to our market.
BENNETT: I have been surprised that we have not seen more projects come into the development pipeline, akin to the Amazon projects, in our state this year. There are a couple significant projects beginning to move forward in central and northwest Arkansas, but I don't expect those to satisfy the growing demand.
MACKEY: The most surprising thing in the market in the last year is how quickly electronic contracts have been embraced. While there had been some traction within the market to facilitate transactions with parties in different cities via electronic signatures, many felt that in-person blue ink signatures were a fixture in real estate. The pandemic provided the opportunity to examine this practice and find the best way to meet the needs of all parties involved in a transaction. This is now seen as a secure and efficient way to handle the execution of documents, meaning that it is second nature for most practitioners in real estate.
What should we know about this market sector that hasn't been asked?
KELLEY: Expect growth in supply sometime soon.
CLIFTON: I believe due to the activity of the announced new openings of large distribution centers, smaller manufacturing hubs and expansions of existing manufacturing operations, this will open up a large submarket for smaller warehousing to accommodate the larger operations that will be opening in our area soon.
BENNETT: I am not sure that most of the casual industry observers understand quite how capital intensive and complex a warehouse project can be. It often seems like a simplistic property type but there are certainly some barriers to entry that can make it challenging to bring projects to fruition. To a certain extent this is a self-serving statement but I feel that our state would benefit from some of the forward thinking tax incentives that help facilitate modern commercial real estate development that we see in neighboring states. I would like to see the Arkansas Economic Development Commission or other appropriate organization convene a meeting of relevant stakeholders to talk about how best to move Arkansas' development environment into the modern era in a manner that would benefit the citizens and businesses of the state.
MACKEY: Demand for space and the costs of improvements should push the rates up. Amazon's entry to the market will bring some new support vendors to the market, but will they fill up warehouses here, creating an increase in rental rates in central Arkansas? There are three bulk warehouse projects that have been announced for central Arkansas, and while they're working hard to keep prices close to current market rates, it's unknown whether this product will be fully utilized here. If they fill up fast, the market rates are sure to move up due to the apparent demand. These three new bulk warehouses don't have much differentiating them and will be competing for the same tenant. So with the delivery of the first space in 6 to 8 months, we should know more about the true health of the industrial market by first quarter 2022.