My days as editor of Arkansas Business are coming to a close. This will be my last week in the editor's chair; the Aug. 2 issue will be the first with Lance Turner's name just below the publisher's. Contrary to widespread belief, I am not actually retiring. I'm going to continue working for Arkansas Business Publishing Group, and my byline may even show up in Arkansas Business occasionally — with Lance's approval, of course.
If things go as I hope, much of my future writing will be crafted for audiences very different from the one whose interests I have lived and breathed for 22 years. I want to take this opportunity to say what a pleasure, personally and professionally, it has been to be able to write for a demanding audience that deserves the highest quality the staff and I are capable of producing.
The best thing about being a journalist is being paid to learn stuff, and the best thing about working on Arkansas Business has been learning about so many different industries, each with its own nuances. To understand someone else's area of expertise well enough to explain it to a discerning audience is a constant challenge for all of us, and your feedback (positive and negative) has sharpened our skills and polished our techniques.
You readers are never far from my mind, but I started thinking about the gift of such a smart audience when I saw this headline posted on Facebook: "Ohio Pizzeria Owner Gives Staff Entire Day's Profits, Each Getting $78 Per Hour, on Employee Appreciation Day." The person who shared it made a comment about everyone being paid that much every day if the owner weren't so greedy. But Arkansas Business readers, even those who aren't in the restaurant business, know what's wrong with that headline, and so do I.
And, sure enough, it was right there in the third paragraph: "On July 5, a total of $6,300 in sales and $1,200 in tips were made through 220 orders to Heavenly Pizza. The total sales and tips were split evenly among the staff, resulting in each employee earning the equivalent of $78 per hour." Sales and tips. Total revenue. Not profit. Not by a long shot.
The difference between revenue and profit — or sales and income, if you prefer — is literally the first business concept I drill into newbies in our newsroom, but I guess that's too much to expect from "Inside Edition." Has that mistake ever been made in these pages? Yes, it has. But not recently — at least I hope not.
A coworker pointed out another example starring U.S. Rep. Marjorie Taylor Greene, the Georgia Republican with plenty of time on her hands since she has no committee assignments. Asked by a reporter whether she had received a COVID-19 vaccination, Greene responded that the question "is a violation of my HIPAA rights."
Arkansas Business readers, even those who don't work in health care, know what was so very wrong with her nonanswer. The Health Insurance Portability & Accountability Act forbids health care providers from sharing your medical information with unauthorized parties. It doesn't prevent anyone from asking you a question, and you can answer or not.
Call me cynical, but I suspect MTG would not have mischaracterized HIPAA if the reporter asked whether she wore contact lenses or had ever had knee surgery. There's something about that vaccination question that she found too hot to answer, and she is either completely ignorant of her HIPAA rights or she trusts that her audience is a lot less savvy than my audience.
Last week, a random anti-vaxxer on Twitter misstated the findings of a new study from the University of Arkansas for Medical Sciences. She said it found that people of color have more COVID antibodies, which she seemed to think implied innate immunity. On the contrary, the study found that, compared with white Arkansans in the study, a higher percentage of people of color who were never diagnosed with COVID had the antibodies anyway. Rather than implying some kind of special protection, antibodies mean the person had already been infected, whether they knew it or not. And those undiagnosed cases were much more common in Black and Hispanic participants, an indicator of health care disparities among racial and ethnic groups.
I did my best to correct the tweeter's misunderstanding of the study results to no avail. Ultimately I had to just hope that I had stopped anyone else from absorbing her misinformation. And it really hit home: I'm going to miss the Arkansas Business audience.
---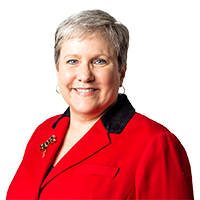 Gwen Moritz is the editor of Arkansas Business for one more week.