I'm a big fan of late nineties, early aughts HBO, ground zero for the birth of so-called "prestige TV." But the network has been hit-or-miss for me in recent years, and I've yet to catch up with one of its buzzier shows, "Succession."
I won't write too much about something I've barely seen. (I watched the pilot twice and it never grabbed me.) But the broad strokes are this: The family in control of a News Corp.-like media empire descends into an all-out power struggle following a health scare involving its patriarch, played by the great Brian Cox.
Such intrigue can make for scintillating television (and, frankly, great newspaper copy), but it's never good for the business it's happening to.
That's why one of the best things you can do for your business or organization is prepare for the inevitable leadership change.
Examples of these planned transitions abound. This summer, Amazon founder Jeff Bezos stepped down as CEO, installing Amazon Web Services leader Andy Jassy as the new chief executive. Bezos remains executive chairman of the e-commerce giant's board.
At Apple, insiders marked the 10th anniversary of Tim Cook's promotion to CEO last month pondering who'll come next. Cook has 1 million company shares that won't vest until 2025, meaning he'll probably stay on at least that much longer. When asked about succession in 2017, Cook told CNBC that "I see my role as CEO to prepare as many people as I can to be CEO, and that's what I'm doing."
That's something that's happened repeatedly at our friendly neighborhood corporate behemoth, Walmart Inc. of Bentonville.
In the 22 years I've been at Arkansas Business, Walmart has turned over its modest executive suite three times: David Glass to H. Lee Scott, Scott to Mike Duke, and Duke to Doug McMillon. Each time, the CEO title went not to an outside hire, but to another executive inside the company. Both Duke and McMillon led Walmart's international division before rising to the top. Its current CEO is U.K. native Judith McKenna — someone who would be a fascinating choice to succeed McMillon.
Our other Arkansas retail success story, Dillard's Inc. of Little Rock, has future leadership on its mind. Senior Vice President William "Bill" Dillard III was elected to the department store's board of directors on May 15. The son of CEO William Dillard II and the grandson of the company's founder seems likely to follow in their footsteps.
Generational change is also the theme of two recent transitions.
In June, Nabholz Construction Corp. of Conway announced that Regional President Jake Nabholz, grandson of the company's founder, will become CEO on Jan. 1. Greg Williams, who's led the company since 2014, will remain as board chairman. There's an added level of complexity in this transition — the 1,100-employee company is at the same time reorganizing its structure and management team with an eye toward growth.
And just last week, VCC of Little Rock named Derek Alley as its new CEO. Derek succeeds his father and company co-founder Sam Alley, who remains as board chairman. Sam called the change "the culmination of a multi-year succession plan." Derek said company leaders have always "understood that planning for succession is critical," citing an emphasis on "training, mentoring and bringing up the next generation of leadership within the company."
In the cases of Nabholz and VCC, company leaders carefully devised strategies to prepare the organization and its next generation of leaders for big changes. The very act of acknowledging that change will happen is key. Many business leaders believe they'll never leave a company or even retire. And when the inevitable happens no one is prepared.
Whatever industry you're in and whatever the size of your organization, a good succession plan is a must-have. It's not too late to start thinking about change, because it's coming no matter what.
---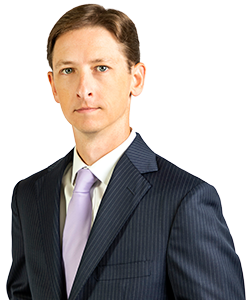 Lance Turner is the editor of Arkansas Business.