Our previous editor, Gwen Moritz, likes to say that the better you are, the luckier you get.
And so it was pure luck that on the same day Assistant Editor Kyle Massey's story about Arkansas' steel capital, Mississippi County, appeared on the cover of the Aug. 30 issue of Arkansas Business, Majestic Steel USA Inc. of Cleveland announced plans for a new 515,000-SF service center and processing facility in Blytheville.
Officials said the plant, a high-tech operation boasting next-generation processing and warehousing equipment, could generate 225 local jobs once it's running at full scale. It will sit on the campus of Nucor Steel Arkansas, which is owned by the nation's largest steelmaker and is the cornerstone of Arkansas' modern steel industry.
The announcement was reason enough to rejoice. But more big news was brewing, and on Sept. 16, the Wall Street Journal reported that United States Steel Corp. of Pittsburgh is planning a new U.S. steel mill — one capable of producing up to 3 million tons of sheet steel per year — to begin construction next year. Its CEO, David Burritt, said the company will likely consider Arkansas and Alabama for the project.
In Arkansas, the usual suspects of economic development pros were tight-lipped, neither confirming nor denying that they are working furiously to land a significant project. But reading between the lines you could sense the excitement.
Mississippi County Economic Development Commission Director Clif Chitwood, probably smiling, told the Arkansas Democrat-Gazette that "Mississippi County has proven to be a hospitable and profitable place for steel production for two decades and we want to continue doing that."
Arkansas has made some good bets in Mississippi County and they continue to pay off. It's worth remembering how improbable the biggest of those seemed.
---
I'm of course talking about Big River Steel, the groundbreaking economic development play that took Arkansas' steel industry to the next level.
Gov. Mike Beebe's Jan. 29, 2013, news conference was all about the big numbers: a $1.1 billion investment that would employ 2,000 construction workers and support more than 500 permanent jobs at an average salary of $75,000.
Another number: 82, as in Amendment 82 of the Arkansas Constitution, which allowed the state to borrow up to $235 million to help cover startup costs. Voters approved the amendment in 2004 after Arkansas lost a Toyota truck plant to Texas. The Legislature had to approve the $125 million incentive package the Beebe administration assembled to lure Big River Steel. It wasn't a rubber stamp. John Correnti, a former Nucor CEO, didn't have the best of track records after leaving the steel giant. While he notched wins in developing steel operations in Mississippi, other projects failed. That included a $175 million steel rebar plant in Amory, Mississippi, that never got beyond a groundbreaking, and a pair of $300 million silicon plants in Ontario, Ohio, and Stanly County, North Carolina, that were promised but never delivered.
That resume, along with the American steel industry's then-shaky prospects, led a Lowndes County, Mississippi, economic development official to scoff at Big River's prospects, telling the Mississippi Business Journal in 2013 that the deal "makes no sense to me at all."
"If the Arkansas Legislature does their due diligence, they will never pass a bond issue to give them the money because the numbers don't work," he said.
Correnti didn't live to see Big River Steel open. He died in 2015 in Chicago at age 68. The plant opened in 2017, and in 2018, it announced a $1.2 billion expansion. That same year, the University of Arkansas inducted Correnti into its prestigious Arkansas Business Hall of Fame.
---
As Massey's cover story explains, it was Nucor-Yamato that, with the help of Lexicon Inc. of Little Rock, built Mississippi County's first steel mill, establishing the agricultural hub as a major steel player and laying the foundation for what is now America's No. 2 steel-producing county.
Correnti played a role in Nucor's Arkansas story, and to everyone's delight, launched a success at Big River Steel. It has performed so well that U.S. Steel purchased the remaining stake in the company three years ahead of schedule.
And now here we are amid a new opportunity for Arkansas steel. Arkansas has a history of missed opportunities. But when it comes to steel, we've seized the moment. Whether or not U.S. Steel chooses Arkansas for its plant, it's clear we've made the right moves.
The better you are, the luckier you get.
---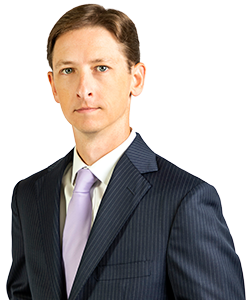 Lance Turner is the editor of Arkansas Business.