Mark your calendars. Big sale! Park Plaza Mall goes on the auction block on Oct. 28 on the courthouse steps in Little Rock.
Arkansasbusiness.com was first to report the sale date last week, thanks to Senior Editor Mark Friedman, our retail reporter who's been following Park Plaza's financial woes since last year.
That's when owner CBL Properties of Chattanooga, Tennessee, said in a filing with the U.S. Securities & Exchange Commission that it had stopped talking with its lenders about a potential modification and extension of tens of millions of dollars in loans secured by the 405,617-SF property.
That put the company, in charge of properties including 63 shopping centers across 24 states, in danger of foreclosure, which followed in March 2021. By then, CBL had filed Chapter 11 bankruptcy, making it the largest mall operator in the country to do so amid the pandemic.
Under a plan announced in August, CBL is scheduled to emerge from bankruptcy on Nov. 1. CEO Stephen D. Lebovitz promises a "reenergized" operator "with a bright future." But it's a future that won't include Park Plaza Mall.
It took a little more than 60 years for Arkansas' premier shopping center to go from top shelf to the discount bin. Along the way, Park Plaza Mall endured a total renovation, a handful of owners and competing shopping centers.
It was built as a two-level, open-air shopping center in 1960. In 1988, it underwent a $48 million makeover that transformed it into an enclosed, three-level property. It's anchored by two Dillard's department stores: one on the west side and one on the east, taking up about 198,000 SF and 86,300 SF, respectively. As is its custom, Dillard's owns its brick and mortar and the ground beneath it; its property is not part of the foreclosure.

For much of its life, Park Plaza competed with nearby University Mall for tenants and shoppers. But a greater threat loomed in the 1990s and early 2000s. That's when Simon Property Group of Indianapolis planned to build the 1.1 million-SF Summit Mall at the southwest corner of Shackleford Road and Interstate 430 in west Little Rock. Simon, which owns McCain Mall in North Little Rock, spent 15 years developing Summit, generating plenty of intrigue along the way, including whether Dillard's would remain at Park Plaza.
Simon's Summit plans collapsed in 2004 amid a zoning battle and the prospect of a city referendum on the deal. With a potential competitor gone, First Union Real Estate Investments of New York was finally able to sell Park Plaza to CBL for $77.5 million later that year.
But the biggest challenge for Park Plaza and other malls has been consumers' changing shopping habits. The internet and these new ways of shopping, with mobile phones and head-spinning delivery, has left mall retailers struggling. Even before the pandemic, mall mainstays like Bath & Body Works, J. Crew, JCPenny, American Eagle and Gap were closing stores or declaring bankruptcy, leaving mall operators with declining occupancy and waning relevance.
Arkansas Business asked in a cover story a year ago whether malls could "shake off the cobwebs." The signs weren't good. The 650,000-SF Pines Mall in Pine Bluff had closed and was in foreclosure. Seeing years of declining occupancy, the owners of the 482,652-SF Hot Springs Mall argued that their mall was worth no more than $6 million, down from a $19 million county appraisal in 2015. The 820,581-SF Northwest Arkansas Mall in Fayetteville was looking to fill a 55,000-SF space left open by Sears, which filed Chapter 11 in 2018. And in Jonesboro, the 731,637-SF Turtle Creek Mall, the last enclosed mall built in Arkansas, was reeling from major tornado damage that spring. Right now, 36 of 44 tenants on its website are listed as "temporarily closed."
But some operators are getting creative. Some, like Simon, are buying mall anchors like JCPenny to keep them alive. Others are changing their tenant mix to include government agencies, educational institutions and nonprofits; event centers and entertainment venues; lots more restaurants — even residential. These moves can be controversial and, if not executed strategically, an exercise in futility. But they are important transitions not only for mall owners but for cities, which count these massive real estate projects as important beacons along key economic corridors.
What will happen to Park Plaza? As the home to Dillard's flagship stores, its future as a retail hub seems assured, at least in the near term. Dillard's told reporters last week that it looks forward to working with the mall's new owners "to make it an even better destination."
The real question is, how will Park Plaza reinvent itself? Because the old way of the malls is going, going, gone.
---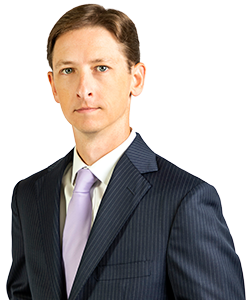 Lance Turner is the editor of Arkansas Business. You can contact him via email, on Twitter or at the arcade near the food court.