The owners of two Little Rock skyscrapers are entangled in legal battles on several fronts, with ownership of the iconic buildings likely to change. And downtown businesses and boosters have a big stake in the success of these major properties.
First, there's the 52-year-old Bank of America Plaza. About 10 days ago, First Security Bank of Searcy filed a foreclosure lawsuit against its owner, California investor group 200 West Capitol LLC, alleging default on an $8.4 million loan and nonpayment on a $150,000 line of credit.
The owner pledged the property's mortgage as collateral for the loan. First Security now says the entire amount of the loan and credit line is due, and it's asking a judge to appoint a receiver to manage the fallout.
(If this sounds familiar, it's because we've just walked a similar path to foreclosure with another prominent piece of central Arkansas commercial property, the Park Plaza mall. And like Park Plaza, the property could be destined for auction on the courthouse steps.)
The building's owner is tending other legal fires. As Senior Editors George Waldon and Mark Friedman have reported, it's sued and been countersued by its biggest tenant, law firm Wright Lindsey Jennings, over outstanding rent and the building's physical condition. WLJ, citing water damage, inconsistent office temperatures and a crumbling parking garage, says the building is "no longer comparable with Class A office space in the City of Little Rock." That's why it withheld rent for seven months and asked the owner to make repairs.
The owner says it paid $400,000 to do just that, and now it wants $3.3 million in outstanding rent, late fees and the full payout on the firm's lease, which expires in 2025. A hearing is set for Jan. 10.
Second, there's the 46-year-old Regions Center, a 30-story, 547,000-SF tower in turmoil. That skyscraper's tangled ownership group, made of 32 individual LLCs, has been in bankruptcy court for five years. As Friedman first reported on Oct. 11, the property's Chapter 7 trustee finally hired Chicago real estate and investment firm JLL to sell the building after its owners fought a failed battle against lenders over a $30 million loan. The "for sale" signs will go up soon.
***
Certainly Little Rock's downtown businesses aren't happy to see two of the city's biggest office properties in disarray.
Downtown has made great strides in the 20 years I've been coming to work at Second and Scott streets. Change began in the River Market District, where developers Rett Tucker and Jimmy Moses reimagined riverfront parcels east of Cumberland Street, building condominiums and attracting restaurants, bars, shops, museums and outdoor venues to what had been a forgotten part of the city. That set the stage for new projects along Main Street, where aging office buildings were reborn as modern workspaces, apartments and even more restaurants. The Little Rock Technology Park and the "creative corridor" concept point the way to continued downtown growth, but COVID-19 has complicated matters.
Many factors cloud the future of the Bank of America Plaza, the Regions Center and other properties downtown. One is businesses' relentless march to west Little Rock. Bank of America, Regions, Simmons Bank, First Security and Stephens Inc. dominate the downtown skyline, but many of Arkansas' other banking giants are staking their claims near Chenal Parkway.
There's also whatever long-term effects the pandemic may have on all commercial real estate. A third-quarter central Arkansas commercial real estate report issued last week by Colliers says the office market "is steady and rebounding well from the effects of the pandemic." But there's no doubt that companies are rethinking square footage as more employees wish to work from home.
Still, those challenges are easier to confront when you have reliable owners who are good stewards of their properties and who care about downtown. That's been lacking at the Bank of America Plaza and the Regions Center, where owners have viewed their role as little more than passive investors awaiting a big return with little regard for tenants, their banking partners or the surrounding community.
One telling detail in the Regions Center case? According to legal filings, one of the building's owners said "the original deal was predicated on continued appreciation, then sale to the next fool."
They say a fool and his money are soon parted. That ownership change can't come soon enough for downtown Little Rock business.
---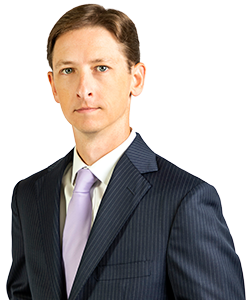 Lance Turner is the editor of Arkansas Business.