After a muted holiday season last year, I'm ready to savor every bit of the last two months of 2021.
I'm not a big Halloween guy, but it was fun to see my 7-year-old daughter and her cousins fully embrace this year's trick-or-treat candy craze. And despite the culture's efforts to fast-forward to Christmas, I'm in no hurry to bypass Thanksgiving, which might be my favorite holiday.
Businesses weathering the second year of the pandemic are confronting exceptional challenges. And when talking to business owners and decision-makers, the same ones pop up: It's hard to find workers, supply chain delays are killing us, and inflation is getting worse. All three threaten margins.
But for now, I'd like to focus on five things that business, in general, can be thankful for:
1) Vaccination rates are rising, and now kids can get the shot.
On Nov. 8, the percentage of Arkansas' population fully vaccinated stood at 48%, up from 34% on July 2, according to data from the U.S. Centers for Disease Control & Prevention. The percentage of fully immunized Arkansans ages 12 and older is 55%, according to the state Health Department, up from 53% on Oct. 8.
Regulators cleared young children to get the shot this month. Through Nov. 8, after about five days of limited availability, 2,285 kids — about 1% of Arkansas' 5-11 population — had received their first shots.
More vaccinations are good, giving people greater confidence to conduct business, shop in stores, eat in restaurants and travel. Parents with vaccinated kids will feel a freedom they've not felt in a long time, setting up a memorable holiday season for families and the local businesses that cater to them.
2) COVID-19 hospitalizations are down. And COVID pills hold promise.
Following a harrowing summer surge, COVID hospitalizations are down significantly, giving hospitals and health care providers much-needed relief. As of Nov. 8, 298 people were hospitalized due to COVID in Arkansas, down from a peak of 1,459 on Aug. 16. And in recent days, Merck & Co. Inc. and Pfizer Inc. have each unveiled antiviral pills that could dramatically reduce the chance of hospitalization or death from COVID by 50% and 89%, respectively.
Hospitalizations will probably wax and wane across the country. But there could be a light at the end of the tunnel for hospitals, which have been at the brink too many times during the pandemic.
3) Hiring is improving. Your mileage will vary.
We constantly hear from Arkansas businesses that hiring workers is a major pain point. But at a national level, hiring improved last month, with employers adding 531,000 jobs, the most since July. The Labor Department even revised August and September hiring, adding a combined 235,000 jobs. In Arkansas, the most recent labor report showed a 4% unemployment rate in September, with 45,000 more people employed than at the same time last year.
4) Consumer demand is strong.
People with jobs feel better about spending, and that's what they're doing. The Conference Board said last month that consumer confidence had risen after three straight declines amid the delta variant surge. The surprising report showed more consumers planned to buy homes, automobiles and appliances. And it showed almost half plan to take vacations in the next six months, the most since the pre-pandemic twilight of February 2020. Meanwhile, the eternal optimists at the National Retail Federation expect another record-breaking holiday shopping season — even amid global supply chain problems and rising prices for a range of items. That's good news for a host of businesses, big and small.
5) Businesses are investing in Arkansas.
Walmart Inc. is investing hundreds of millions of dollars in a new Bentonville headquarters, contributing to a vibrant northwest Arkansas economy poised for even greater growth in the next decade. In central Arkansas, the Little Rock Port is having a banner season, adding acreage, an 825,000-SF Amazon facility and a Trex composite decking operation. North Little Rock boasts a million-SF Amazon facility, an expansion at L'Oreal and a new dedicated metals separation plant for Alter Trading Corp.
Homegrown, regional and national banks are investing in west Little Rock; major commercial and residential construction projects are underway in Jonesboro; and Fort Smith is seeing new life at Fort Chaffee and at Ebbing Air National Guard Base, where the Air Force has established a permanent training center that could inject a billion dollars per year in the area economy.
For many global, national and state enterprises, Arkansas remains a good bet for business investment.
---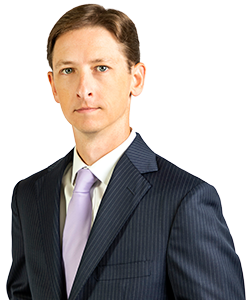 Lance Turner is the editor of Arkansas Business.