If you haven't already, go read Assistant Editor Kyle Massey and Senior Editor Mark Friedman's Nov. 29 cover story on the owners of Arkansas medical marijuana companies.
It's our first comprehensive look at medical marijuana company ownership since sales began in 2019, and it's the first time anyone has collected a list of people who have stakes in both a cultivator and a dispensary.
The effort began with a simple question: Who owns the medical marijuana business in Arkansas? But as with most simple questions, finding the answer is more complicated than it seems.
That's because medical marijuana ownership information, accessible under the Arkansas Freedom Information Act, is stored in an inefficient and slow-to-update record-keeping system that's difficult to access and analyze. As a result, compiling even the most basic report about one of Arkansas' fast-growing industries is notoriously difficult, a laborious process that tests even the patience of people paid to undertake it, including lawyers and journalists.
In the course of their weeks of reporting, Massey and Friedman found:
Inefficient access. To compile the owners list, Massey and Friedman reviewed license renewal applications and transfer-of-ownership requests for dispensaries to the state Medical Marijuana Commission — more than 150 pages of documents. Friedman then entered names from those documents into a spreadsheet. He also requested the names of cultivator owners, which Scott Hardin, a spokesman for the state Department of Finance & Administration, provided in a series of emails. Friedman entered those names into the spreadsheet, then sorted that document to find who owned what percentage of a dispensary or cultivator, and to see who owned stakes in both.
Contrast that with Nevada, which provides a simple online database of dispensaries and cultivators, which you can search by business name or the name of someone affiliated with the company. Search results yield more information on each company, including the names of owners, board members or officers, along with license type, status, expiration date and more.
Out-of-date information. Marijuana company ownership is fluid, often changing monthly, making it difficult for the state, and in turn the public, to have current information about who owns what. According to state records compiled for our story, Storm Nolan is the sole owner of River Valley Relief Cultivation of Fort Smith, but that's not been the case since spring, when Nolan's brother became co-owner with a 26.7% stake. Arkansas Business reported the ownership change, approved by the Marijuana Commission, in May. But information provided to us didn't reflect the change.
Handwritten documents. At the Nevada website, a business operator can use the Cannabis Custom Portal to apply for and renew a license and update other key data — all online. At Arkansas' website, businesses must download PDFs and print paper forms, which are often submitted to the commission in handwriting, sometimes illegibly.
Redactions. One issue among marijuana business owners, and something that should be of keen interest to state regulators, is the role management companies play in dispensaries and cultivators. These companies can manage dispensaries, cultivators and other marijuana-related businesses in several states. Some industry insiders worry that management companies can funnel profits away from license holders, effectively skirting laws like Arkansas' that require certain levels of local ownership.
Arkansas' annual permit renewal form does require cannabis companies to provide a copy of any agreements with management companies, but the state allows them to redact details under competitive-advantage exemptions under the freedom of information law.
Clearly, Arkansas' record keeping could be better. But it could certainly be worse; other states, including Illinois, withhold details that Arkansas makes publicly accessible. And it was only this year that Missouri lawmakers approved legislation to share more information about its new medical marijuana industry.
There are signs that Arkansas regulators know they can improve. Hardin, a great help to Massey and Friedman during the weeks they spent gathering information and reporting, told us, "If a database of ownership information would simplify these [FOI] requests and serve as a straightforward, helpful resource, we would certainly pursue it."
We say it would, and you should.
---
Arkansas Business subscribers got access to Massey and Friedman's cover story last week. It's now free to anyone at arkansasbusiness.com/mjownersstory.
---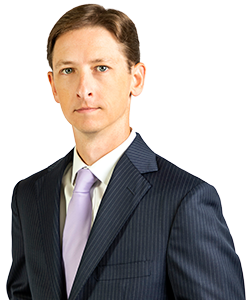 Lance Turner is the editor of Arkansas Business.