Soon after becoming Arkansas Business editor in August, I got a clear message on the top concerns of Arkansas business leaders and decision-makers. To a person, if you asked about their biggest headaches last fall, they'd offer some version of these three things:
Workforce issues: mainly attracting, recruiting and retaining workers at just about every level. How do I find workers? How do I keep the ones I have? And how do I deal with the uncertainty around quarantines, COVID and more people working remotely?
Supply chain: Bottlenecks driven in part by a lack of workers dogged companies for months, making it difficult and more expensive to get the stuff you need and — more importantly — the stuff you need on time. That the backups took hold ahead of the holiday shopping season made a bad situation worse.
Inflation: See Nos. 1 and 2. These problems, mixed with extraordinary demand, contributed to a historic surge in prices for businesses and consumers.
As I wrote last week, there are no simple solutions to complex problems, and these three are among the thorniest. And the calendar flipping to 2022 didn't make them magically disappear. (Remember that the Federal Reserve dropped the word "transitory" from its statements about inflation a while ago.)
In fact, three recent reports show businesses are still dogged by these issues.
The Big Quit: On Jan. 4, the U.S. Department of Labor reported that a record 4.5 million people quit their jobs in November, a development experts took as evidence that workers are confident that they can find a better job that pays more in a red-hot sellers' market for employees.
Nick Bunker, a research director at the Indeed Hiring Lab, told The Associated Press that a large number of quits were among low-wage workers in the hotel and restaurant industries. But the data also show people ditching positions in health care and logistics.
All those employees were among the first to feel the COVID sting. Many were laid off as businesses closed amid COVID-related restrictions, and some left when they realized that their jobs, requiring close contact with many people everyday, could be hazardous to their health.
As a result, many people left those industries never to return, leaving employers scrambling to offer higher pay and signing bonuses, driving up the cost for even the lowest-rung, lowest-paid jobs.
Small-business worry: In another report, issued Tuesday, the National Federation of Independent Business said small-business owners continued to rank quality of labor and inflation at the top of their list of "most important problems" in business.
The report, conducted in December, said 22% of the 639 small-business respondents cited inflation as their top concern — a 20-point increase from the beginning of 2021 and the highest level since the fourth quarter of 1981. Thirteen percent put labor costs as their biggest headache, which the NFIB said was a 48-year high.
That heartburn is hitting the bottom line. The report said that of owners who reported lower profits, 29% blamed higher materials costs, 22% referenced weak sales and 17% cited labor costs.
Record prices: Finally, on Wednesday, the government released its latest monthly reading on the consumer price index. The report showed the December CPI up 0.5%, capping a historic year of price increases. In all, prices rose 7% in 2021 — the highest rate of inflation since 1982.
What does that mean heading into 2022?
Sadly, more of the same. While some economists say supply chain blockages may be easing and prices could decline by the middle of the year, the here and now remains fraught for business leaders.
And on the labor front, many employers must continue to pay more to recruit and retain workers.
"Lots of quits means stronger worker bargaining power which will likely feed into strong wage gains,'' Bunker told The AP. "Wage growth was very strong in 2021, and ... we might see more of the same in 2022."
Money doesn't fix everything, though (no simple solutions, right?). Many workforce discussions are now going beyond simple matters of pay and into the more complex issues of culture and purpose. For example, how do you maintain or create a culture attentive and attractive to a new generation of employees in a pandemic era of remote work? These are discussions that some managers will find invigorating; others may want to pull their hair out.
Meet the new year, same as the old year. At least so far.
---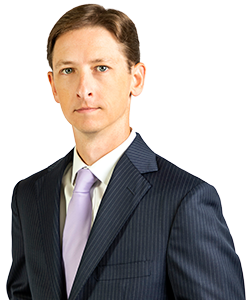 Lance Turner is the editor of Arkansas Business.