Today we close the books on the first month of 2022. But plunging headlong into a new month has me looking back at two of the most read Arkansas Business news stories of January — stories I think will reverberate throughout the rest of the year:
1) U.S. Steel chooses Osceola for a high-tech $3 billion steel mill. It's the month's biggest story by far and a development that will pay dividends for decades to come. On Sept. 27, just as U.S. Steel had announced plans to put a new mill somewhere in the South, I wrote about some of the bets Arkansas leaders made on Mississippi County's steel industry and how those bets had paid off handsomely. Arkansas had leveled up by backing John Correnti's billion-dollar plan for Big River Steel in 2013, a development that eventually led U.S. Steel to Arkansas to buy the plant in a pair of deals in 2019 and 2020.
With U.S. Steel's Jan. 11 announcement, Arkansas is now an even bigger part of the company's plan. The result: hundreds of direct jobs paying more than $100,000, untold numbers of indirect jobs and Mississippi County's preeminent status as the top supplier of domestic steel. Even better — U.S. Steel breaks ground this spring.
2) A cyberattack disrupts the payment system at UAMS, one of Arkansas' biggest employers. Assistant Online Editor Sarah Campbell-Miller reported Jan. 4 that Kronos, a human resources and payroll software provider, had been hit by a cyberattack. The University of Arkansas for Medical Sciences, one of the state's biggest employers, is a Kronos client and, as a result of the hack, had to temporarily shift to manual processes to track worker time. Kronos got back online for UAMS about two weeks ago. But when it comes to cyberattacks, it's no longer a question of "if" but "when," and we'll certainly hear more about hacking throughout 2022.
Last year, Campbell-Miller wrote about unrelated attacks on the Batesville School District and Moon Distributors Inc. of Little Rock, whose CEO, Stan Hastings, said he'd done about everything he could to keep his company secure, and yet the hackers got in. He was blunt about the new reality facing businesses: "It doesn't matter how good you think you are. It doesn't matter if you're running in a cloud or if you're running on your own systems. Anybody can be hit. If you've got a computer that's connected to the internet, you're susceptible." Consider yourself warned.
Another popular story from January was "Pope County Casino Still on Hold," also by Campbell-Miller, from our Jan. 10 gaming issue. It described big plans by Cherokee Nation Businesses to put a $225 million casino in Russellville despite a lingering legal challenge that, if successful, could reset the licensing process entirely.
Whatever complex maneuvers may unfold in Pope County, it's likely to be a banner year for Arkansas gaming, with Arkansas' three casinos rolling out hundreds of millions of dollars in amenities and attractions. And that's to say nothing of mobile sports betting, a sleeping giant that Senior Editor Mark Friedman wrote about in that same issue.
But sports betting by smartphone app hit a snag last week, when the state Racing Commission pulled the proposed rules from an Arkansas Legislative Council subcommittee meeting. The commission had unanimously approved in December a mobile sports betting plan that would allow Arkansas casinos to take sports bets via their own smartphone apps. Saracen had its six-figure app sitting on go, awaiting the OK to take bets in time for the Super Bowl, which is, well, the Super Bowl of sports betting.
While some legislators have questions about the location-tracking technology essential to the betting apps, the real reason behind the delay is the revenue split between local casinos and third-party companies that power online bookmaking. Arkansas rules would grant casinos at least 51% of proceeds, but the national norm is more like 15%, tops. Big players like FanDuel Inc. and DraftKings Inc. want a more favorable split in Arkansas, and they're lobbying hard to get it.
Will smartphone sports betting come to Arkansas before March Madness ends? It depends on how quickly lobbyists, lawmakers and casinos can cut a deal. Money can be a motivator or a stumbling block. Arkansans bet $67 million on sports at Arkansas casinos last year. How big could smartphone betting be? Double that, a state spokesman told the Arkansas Democrat-Gazette. And that's a conservative estimate.
---
How do we know the most read stories of January? Web traffic to arkansasbusiness.com. That's where you can get the breaking business news and sign up for our daily and weekly e-newsletters.
---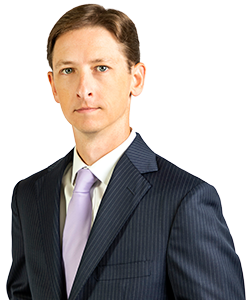 Lance Turner is the editor of Arkansas Business.