There we were in early September, in the Calico Rock heat, splitting timber for firewood. A tree had fallen in the back half of the acreage and, before I'd arrived, Dad had cut the bigger limbs and brought them into the lot near the old farmhouse, where we'd cut them into smaller pieces for the wood splitter.
A good gasoline-powered wood splitter is worth every penny, especially when going about this business in the summer. Eventually we had a system going. I'd measure along the fat 6- and 8-foot limbs to mark just the right length to fit the fireplace, and Dad would follow with the chainsaw and cut. Then we'd put each shortened length on the splitter and let the hydraulic blade do the rest, slowly breaking the thick timber lengthwise down the middle. Often, we'd stack the two pieces back together and split them again, yielding four fresh sticks of firewood from a single block.
Fresh-cut firewood is usually not suitable for burning for another year or two. So after we split what we'd gathered, we stacked it all in a shed near my parents' house. It's sitting there now, waiting to dry out and be ready for winter snow and ice — especially if the power goes out.
---
It's hard to think about preparing for the chill of winter when it's 90 degrees. And it can be even harder to stick away cash in boom times. But seasons change, fortunes turn and disaster strikes. And that's why it's more important than ever for businesses to get serious about setting up an emergency reserve.
If we learned anything from the pandemic, it's the value of having extra money socked away, both for businesses and individuals. Pre-pandemic, about two-thirds of American households didn't have even six weeks' worth of take-home pay set aside for emergencies. Most experts say individuals should squirrel away up to six months of pay, just in case.
You'd think the pandemic changed things for individual savers, but a report last summer suggested that it didn't, or hadn't yet. Greg McBride, chief financial analyst at Bankrate.com, told CNBC that just 1 in 6 households reported having more emergency savings now than before the pandemic.
Certainly the unprecedented influx of government aid inspired some households to start reserve accounts for the first time. But COVID continues to pose challenges, including inflation, making it difficult to save.
---
So what about businesses? How were they positioned, pre-pandemic, to weather the unexpected?
In April 2020, the Federal Reserve issued its annual Small Business Credit Survey report, which in 2019 polled 5,500 U.S. small businesses (one-499 full- and part-time employees). It found that, if faced with a two-month revenue loss, only 14% of businesses would be able to "use cash reserves to continue normal operations." The most likely option among businesses, at 47%, was for the owner to use personal funds to cover the drought. That was followed by: cut owner and employee salaries (37%), take out debt (34%), lay off workers (33%), downsize operations (30%) and defer payments (29%) — things we saw plenty of early in the pandemic. In fact, when the Fed issued its 2021 report, based on a 2020 survey of 9,700 small businesses, it found that the No. 1 action those businesses took to address financial challenges was to use personal funds (62%). The second was to cut staff or downsize (55%).
In the case of the pandemic, businesses were able to access government aid, most commonly through the Paycheck Protection Program. That was an extraordinary step the government took to keep businesses afloat and people employed amid mandates and restrictions that constrained business to the extreme.
But businesses often must confront everyday emergencies for which there is no government help: a fire or water disaster that damages or destroys the workplace, or a phishing attack that makes off with thousands of dollars. Insurance can help, sometimes. And who pays the bills while you're waiting for that check?
A 2020 JPMorgan Chase & Co. study said 50% of small businesses are operating with fewer than 15 cash buffer days. You need to do better. Start small and work your way up. Experts say a business should have enough cash set aside to cover three to six months of expenses. It won't be easy to get there, and it'll take time. But it's worth it for you as an owner or executive responsible for a business that other businesses, vendors and employees, depend on.
That planning makes for a warm fire in the coldest of winters.
---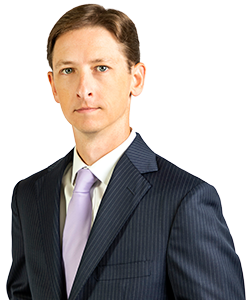 Lance Turner is the editor of Arkansas Business.