If you haven't signed up to receive the arkansasbusiness.com Morning Roundup e-newsletter, you're missing out.
Every weekday, Online Editor Scott Carroll compiles a concise report of business news headlines from around the web — stories from Arkansas and beyond that are worth your time — and sends them straight to your inbox by 8:30 a.m.
One of Carroll's finds last week was a story from The Wall Street Journal about Bank OZK of Little Rock. While Bank OZK is one of the many great banking success stories in Arkansas, its prominence on the national commercial real estate scene continues to amaze its cosmopolitan peers, who always marvel at its growth and gumption.
Last week's Journal headline was, "This Small Arkansas Bank Is Fueling America's Skyscraper Boom." Reporter Konrad Putzier, citing Federal Deposit Insurance Corp. data, bank earnings reports and sources in the commercial real estate industry, wrote that Bank OZK is "the most prolific lender to Manhattan property developers" and "one of the country's most aggressive financiers of skyscraper construction."
Among Bank OZK's pending projects: a $410 million loan to New York City real estate investment firm Rabina, which aims to build a 70-story, 452,000-SF office and luxury residential tower on Fifth Avenue.
The bank has said that 520 Fifth Avenue would be one of its largest loans. But two Florida projects now underway are bigger: There's a $664 million loan tied to an ambitious mixed-use plan in Tampa backed in part by Tampa Bay Lightning owner Jeff Vinik, and a $558 million loan to build a pair of 50-story luxury condo towers, the Estates at Acqualina, in Sunny Isles Beach, just north up the coast from Miami.
In all, Bank OZK's construction and land development loans totaled $7.7 billion as of September, which made up 42% of the loans on its balance sheet. As the Journal pointed out, Bank OZK, at just $26 billion in assets, holds more construction debt than Citibank, which has $1.7 trillion in assets.
---
If this story about a formerly "obscure Arkansas lender," as the Journal refers to Bank OZK, making big waves in big markets sounds familiar, it's because you've heard it before.
In 2016, the Journal published an article, "Arkansas Bank Fills a Lending Void," with nearly the same beats. In that account, Laura Kusisto reported that when a New York developer needed a $55 million loan for a commercial development on Manhattan's Upper East Side, he didn't go to J.P. Morgan Chase & Co., which, at $2.3 trillion in assets, is today's biggest bank. No, that developer went to Bank OZK, "a small lender based in Arkansas."
At the time, Bank OZK was seizing opportunities that its bigger competitors — moving as "a pack" and "heavily driven by headline risk," as CEO George Gleason put it — began shying away from as condo, apartment and office prices fell in places like New York, Miami and Houston.
But according to the Journal and others, Bank OZK takes a different approach to construction loans than its larger rivals. One key difference: It funds, on average, about half the cost of the project, as opposed to 70%, which had been more common. It also requires developers to provide their own equity first. And it uses, well, common sense, "backing experienced developers and insisting that it gets paid first in the event of a default," as Putzier's report last week put it.
Bank OZK's commercial real estate rise is no surprise to longtime Arkansas Business readers. Senior Editor George Waldon and others have written extensively about Bank OZK's expanding national portfolio amassed by a 100-person real estate specialties group team that, as the company often notes, operates under Gleason's watchful eye.
That hasn't stopped observers from worrying that Bank OZK and its midsize peers driving the construction boom — including Centennial Bank of Conway — are treading dangerous waters, taking on bigger but higher margin risks as post-2008 regulations have added compliance costs and other restrictions to their businesses. Some think these banks have put too much into one basket.
But Bank OZK keeps going. Its RESG, based in Dallas, posted record loan originations of nearly $3 billion in the fourth quarter, up more than 35% from the third quarter and nearly 69% from the fourth quarter of 2020 — enough deals to inspire a few more headlines.
---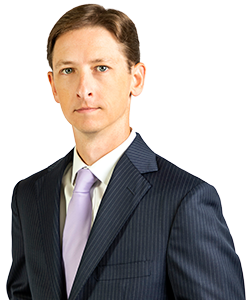 Lance Turner is the editor of Arkansas Business.