Republican Gov. Asa Hutchinson delivered his final state of the state address last week. And while the two-term governor devoted some of the speech to his accomplishments, the most interesting part was his look into the future — a future where Arkansas is at the center of advanced mobility.
What's advanced mobility? In this case, we're talking about the transportation modes of tomorrow that are quickly taking shape today. That includes electric and autonomous vehicles, drones and, as the governor put it last week, "modes of transportation that do not exist today but could be the dream of an Arkansas student right now."
To make way for those innovations, the governor is creating the Arkansas Council on Future Mobility, which will seek out state laws and regulations that stand in the way of progress on "electrification, autonomous vehicles, drone delivery, and advanced air mobility." It will also examine workforce training and federal funding sources and make recommendations before the next legislative session.
Arkansas has long been a leader in transportation, and the governor wants the state to enhance that reputation. Recent developments, many of which Hutchinson cited in his speech, show the state well on its way:
1) Arkansas logistics giants are making big bets on electric and autonomous vehicles. Last month, J.B. Hunt Transport Services Inc. of Lowell extended a partnership with autonomous driving company Waymo. J.B. Hunt had worked with the subsidiary of Google parent Alphabet Inc. of Mountain View, California, on a pilot program to use an autonomous Class 8 truck to haul freight between Houston and Fort Worth last year.
Also last month, USA Truck Inc. of Van Buren announced that it would buy 10 battery-electric trucks from Nikola Corp. of Salt Lake City — its first foray into alternative-fuel tractors. The new Nikola Tre BEVs have a 350-mile range, can haul 82,000 pounds and take two hours to recharge.
2) Walmart is looking to advanced mobility to improve its supply chain and reach customers. That means experiments in many areas of cutting-edge mobility, including drones. In June, the retailer said it invested an undisclosed amount in DroneUp of Virginia Beach, Virginia, a nationwide drone company Walmart began working with in 2020. "Conducting drone deliveries at scale is within reach," Walmart U.S. CEO John Furner said at the time. Walmart had already been working with another company, Zipline of San Francisco, on a pilot drone delivery program from a launchpad in Pea Ridge.
Meanwhile, Walmart has been working with Gatik of Mountain View, California, to use fully autonomous trucks to deliver goods from warehouses to Walmart stores in Bentonville. Walmart is also working on autonomous technology with Waymo, Ford Motor Co. of Dearborn, Michigan, and self-driving car company Cruise of San Francisco, a subsidiary of General Motors of Detroit.
3) EV-maker Canoo Inc. has chosen northwest Arkansas as its headquarters. The company, which went public in 2020, says it will employ more than 500 people there. The area's proximity to Canoo's planned EV manufacturing plant near Tulsa is key, but CEO Tony Aquila has said it was important to be in a place that's home to "innovators" like Walmart, J.B. Hunt and Tyson Foods Inc. of Springdale. "Ultimately, we chose Arkansas and Oklahoma because of the people and companies that came before us," he told Arkansas Business this month.
4) Standard Lithium Ltd. of Vancouver is looking to south Arkansas brine to meet growing lithium demand. The company, which Arkansas Business began covering in 2018, has attracted investments from a subsidiary of Charles Koch's Koch Investments Group., and Lanxess Corp. of Cologne, Germany. Its El Dorado pilot plant aims to feed growing global demand for lithium, which goes into cellphones and electric vehicle batteries.
5) Northeast Arkansas steel is targeting automakers, who are increasingly investing in EVs. U.S. Steel of Pittsburgh has started work on a $3 billion plant that will make Mississippi County the country's biggest steel producer. Major customers of northeast Arkansas' steel industry are automakers, including those making battery casings for EVs.
Put together, it's easy to see why the governor wants lawmakers to remove barriers for Arkansas companies and entrepreneurs to make the necessary leaps that big innovations in mobility require.
Doing so could ensure that Arkansas plays an essential role in tomorrow's economy.
---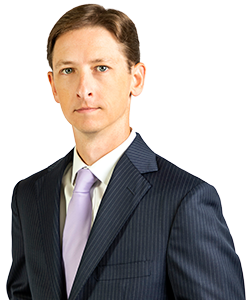 Lance Turner is the editor of Arkansas Business.