In July 2019, our final pre-pandemic summer, investors, analysts and at least a few journalists in a Little Rock newsroom were pondering a sudden spike in shares of publicly traded department store chain Dillard's Inc. of Little Rock.
The company saw its stock price leap from $64 when the market closed on July 18 to $79.35 on July 19. That was weird, Jen Redding, an analyst for Wedbush Securities Inc., a financial services and investment firm in Los Angeles, told Senior Editor Mark Friedman several days later. "Department stores don't run 25% in a lot of years, let alone" in a day, she said.
Friedman's Aug. 5 Arkansas Business story explored the possible reasons behind the spike. One theory: Short-sellers made a bet that the retailer was on the rocks and certain to sink. Dillard's, they surmised, would be another in a growing line of beleaguered department stores and discount retailers like J.C. Penney, Sears and Kmart, which failed to keep pace with changing shopping habits and e-commerce and were one by one drifting into irrelevance, filing for bankruptcy or closing altogether.
But Richard Pearson, a private investor and former director at Deutsche Bank, held a sunnier view.
"Dillard's isn't going out of business," Pearson told Friedman. "They're going to do great."
He predicted Dillard's shares would go above $100 in the next year or so.
A pandemic that hit the following March and temporarily shut down businesses all over the world upended Pearson's forecast. It wasn't until April 2021 that Dillard's stock shot above $100, but it's been there ever since. It eventually closed at an astounding $410 on Nov. 23. Last week, the stock traded around $233.
The short-sellers, as Person said, were "totally wrong."
---
Heading into the pandemic, with "nonessential" retailers like Dillard's forced to close or limit hours to slow the spread of the virus, you might have doubted that Dillard's would emerge intact, with record profits and share prices. But that's exactly what happened.
Last week, the company put a bow on fiscal 2021, a big comeback over the near extinction-level event of 2020 and a year that showed improvement over 2019.
For the fourth quarter, earnings hit $321.2 million, or $16.61 per share, compared with $67 million, or $3.05 per share, in the fourth quarter a year ago.
Total retail sales — a figure that omits revenue from Dillard's construction company, CDI Contractors — hit $2.078 billion, up from $1.521 billion in the same quarter a year ago. Same-store sales, a key retail industry metric that compares sales at company stores open for at least a year, were up 37% — a big gain, but not surprising given the pandemic quarter it was up against.
But compared with the fourth quarter of 2019, those sales were up by 12%, a significant gain for a company that in the best of times mustered single-digit same-store sales increases.
In fact, same-store sales were down by 3% in the fourth quarter of 2019 when compared with the same period in 2018.
Comparing fiscal 2021 with fiscal 2020 yielded a similar story. Net income hit $862.5 million, or $41.88 per share (a company record), compared with the previous net loss of $71.7 million, or $3.16 per share. Total retail sales were up 53%, and same-store sales were up 8% compared with fiscal 2019. CEO William Dillard II noted that the company returned $866 million to its shareholders — which of course includes members of the Dillard family — through dividends and buybacks, and still ended the year with $717 million in cash.
That's a big turnaround from early April 2020, when the company was in "total chaos" amid the pandemic, as President Alex Dillard famously described it to shareholders at that year's annual meeting. And Dillard's is now in better shape than it was in 2019, a moribund year of flat sales and toughening times for mall operators like the Gap, Victoria's Secret, The Children's Place, Abercrombie & Fitch, Payless and Gymboree, which closed stores in many of the same malls Dillard's anchors.
Through it all, Dillard's has continued to benefit from the things that have always been good about Dillard's: a loyal customer base, low levels of debt, a strong balance sheet and a still-valuable portfolio of real estate. It's also conservatively run by stable management that invests in stores and customer service.
There are significant doubts that Dillard's is investing enough in e-commerce. Online sales are rarely discussed in earnings releases. But for now, Dillard's seems well positioned to continue as the pandemic's economic effects wane. It could have been worse.
---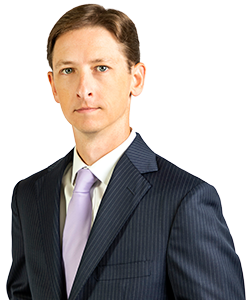 Lance Turner is the editor of Arkansas Business.