New data in recent weeks, along with some anecdotal evidence, show a hopeful but complicated environment for employers as the pandemic recovery continues.
► On March 24, the U.S. Department of Labor reported that the number of Americans filing for unemployment claims hit a 52½ year low, dropping by 28,000 to a seasonally adjusted 187,000 for the week ended March 19.
► The next day in Arkansas, the Division of Workforce Services reported that the state's unemployment rate fell by one-tenth of a percentage point from January to 3.1% in February, a new record.
► And on March 29, the Labor Department reported 11.3 million available jobs in February, matching January's figure and just below December's record of 11.4 million.
Gov. Asa Hutchinson and Commerce Secretary Mike Preston pointed to signs that Arkansas' labor pool is growing. In all, the state's civilian labor force was up by 4,569 from January and 7,065 from February 2021, and nearly all of the state's major industry sectors added workers.
But many industries — including food service and hospitality, whose sector added 10,900 jobs since February 2021 — still struggle to find people.
"I don't know if we'll ever get to a point where we were pre-pandemic, when it comes to, you know, the food service or hospitality," Preston told KTHV-TV, Channel 11, news.
How does any employer cope with such a difficult labor market? There's no shortage of strategies to recruit and retain workers right now, as employers of all sizes dangle hiring bonuses, more flexible work schedules, new benefits and, yes, higher pay in an effort to stay fully staffed.
One could also take a cue from one of the best movies ever made about sales, "Glengarry Glen Ross," and the iconic slogan, "Always Be Closing," or ABC. But in this case, we'll change it to ABI, "Always Be Interviewing."
It's more important than ever to cultivate a strong pipeline of prospective employees — perhaps as important as tending to that pipeline of business.
That means constantly identifying key people, interviewing prospects and staying in touch with them even when you're not hiring. You never know when a new position will open or someone becomes available. I was reminded of that when talking with bank executives about this week's list of largest Arkansas-chartered banks by assets.
Arkansas has several rapidly expanding banks. Some of the biggest — Simmons Bank of Pine Bluff and Centennial Bank of Conway — are entering new markets through bank acquisitions. But some smaller companies, like Encore Bank of Little Rock and Armor Bank of Forrest City, are expanding through new branches.
Sometimes that means acquiring a branch from an existing bank or entering a market and starting from scratch. In either case, banks are looking to retain existing employees or hire new ones. Market leaders are particularly important. They're the ones who know the local lay of the land and understand the key relationships in a particular place. They'll carry the flag for the bank and keep new business flowing.
Chad May, president and CEO of Armor Bank, told me his company is "very intentional" about recruitment. And by "very intentional," he means working on prospects "years in advance of the need."
"You can't wait until you have a need to fill the spot, especially in today's world, or you'll end up having vacancies," he said.
Maintaining a hiring pipeline takes extra time and effort. In some sectors where employment is relatively stable, busy managers may be loath to set aside valuable time on other projects to bring in prospects when the company is full.
In other sectors, particularly food service, managers might feel as if they are eternally interviewing candidates for endless vacancies, making getting other work done nearly impossible.
I know which scenario I'd prefer.
---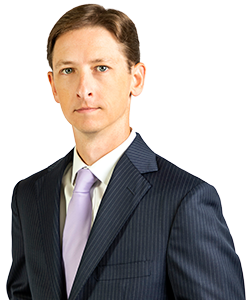 Lance Turner is the editor of Arkansas Business.