Many of us hadn't heard of special purpose acquisition companies, or SPACs, until last year, when they were suddenly everywhere. There were only a handful of these unusual go-public entities through 2019, when just 59 SPACs raised a combined $13.6 billion, according to SPAC Analytics, which tracks SPAC IPOs of greater than $40 million.
But in 2020, there were 248 SPACs, and last year, there were 613 of them, including one by Little Rock businessman and investor Franklin McLarty and partner Beau Blair called MDH Acquisition Corp., which raised $276 million and trades on the New York Stock Exchange under the symbol "MDH."
Assistant Editor Marty Cook wrote last year about McLarty and Blair's plans for MDH. Like all SPACs, MDH was in search of a private company to take public. As Cook explained, the SPAC process allows private companies to go public without the expense and complications of a traditional IPO — an alternative path to Wall Street that grew in popularity amid COVID-19.
In early 2021, The Wall Street Journal called SPACs "the hottest thing in finance." Lots of well-known investors had them. In Arkansas, Rick Massey, the former chairman of Bear State Bank of Little Rock, brought three to market in 2020. Other SPAC-holders were people you might not expect, like Shaquille O'Neal, Colin Kaepernick and former U.S. House Speaker Paul Ryan. Each was on the hunt for promising companies to bring to their investors, who parked money with SPACs at little risk.
Last week, two SPACs with Arkansas ties made news. On Monday, R. Brad Martin, the former chairman and CEO of Saks Inc. and the next nonexecutive vice chairman of FedEx Inc. of Memphis, announced that his SPAC, Riverview Acquisition Corp. of Memphis, would combine with Scott Ford's Westrock Coffee Co. LLC of Little Rock and take the fast-growing coffee, tea and extracts company public.
The Riverview deal values Westrock at about $1.1 billion and will deliver about $500 million in cash to the company. Westrock CFO Christopher Pledger indicated that the influx would be "a significant de-leveraging event" for the firm, which has about $310 million in debt. After Westrock refinances, it expects to have about $120 million in cash.
Ford told investors last week that going public will allow Westrock to expand its product offerings, customer base and geographic footprint, and acquire more companies. Westrock, which leveled up in 2019 with its $405 million purchase of S&D Coffee & Tea, is eyeing 50 more acquisition targets with a combined $5 billion in revenue. Ford called the merger a "monumental milestone" that would catapult Westrock's global efforts.
"All of us at Westrock Coffee are thrilled to join Brad and the Riverview team for the launch of what I believe will be a tremendously successful public venture," he said.
While Riverview's hunt appears to be over, the MDH quest continues. The same day Ford and Martin announced their deal, the McLarty/Blair SPAC canceled its own. MDH, which had announced a merger to take payment services provider Olive.com of Chicago public, said that — after months of work and the extension in December of the agreement's outside date — the parties had agreed to cancel the deal. It makes sense that McLarty, whose family has spent a century in the auto business, was attracted to a player that promises to disrupt the car warranty game. But in a joint statement, both companies alluded to a mutual recognition that, for reasons undisclosed, the two weren't right for one another.
"The MDH team will continue to explore opportunities to support companies that have unrecognized value, room to grow, world-class management, and leadership in a sector where MDH has deep expertise and relationships," McLarty said.
It seems that SPACs, like IPOs or any other deal, aren't always without complications.
---
Last year, Arkansas added a new firm, Montrose Environmental Group Inc. (NYSE: MEG), to its roster of publicly traded companies. Formerly of California, Montrose came to Arkansas through its acquisition of CTEH Inc. of North Little Rock.
With Westrock headed to Wall Street, Arkansas is now on track to add three more, including Envirotech Vehicles Inc. (OTCQX: EVTV), which is putting its new headquarters in Osceola, and Canoo Inc. (Nasdaq: GOEV), which is moving its HQ to northwest Arkansas.
Assuming all goes as planned, it could be that two of Arkansas' four new public companies — Westrock and Canoo — will be the products of SPACs.
---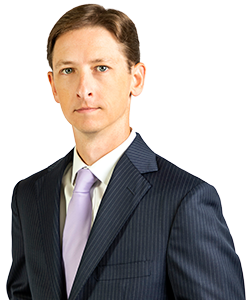 Lance Turner is the editor of Arkansas Business.