I got an email the other day that made my heart leap with joy. It said, "Thank you for reaching out. FYI, [name and title] is no longer with [company]. If necessary, please forward your email to [name and title] at [email address]."
Since I gave up the editorship of Arkansas Business last summer, I have continued working at Arkansas Business Publishing Group, but less than full time and with a flexible schedule. My biggest responsibility these days is compiling the weekly lists, like the list of aviation and aerospace companies and airports.
I oversaw production of these lists for two decades as editor and handled a lot of data that came from government agencies, like the list of banks ranked by assets that was published in the April 4 issue and the college enrollment lists on April 11. I designed most of the lists myself, and I thought I knew everything there was to know about our list research. But only in the past few months have I personally handled all the surveying of individual companies for data that we can't get any other way, and folks, it's been an eye-opener.
All I have ever wanted is for our lists to be as accurate and comprehensive as possible. In a few cases, this is a snap. The Federal Deposit Insurance Corp. has apples-to-apples data on banks available every quarter, and the Arkansas Department of Higher Education produces annual reports on college enrollment. Data on publicly traded companies and their top "named executive officers" is readily available from the U.S. Securities & Exchange Commission. The SEC also has data on registered investment advisories — what we call "money managers."
But for lists like aviation companies, law firms (coming up June 13), real estate agencies and the state's largest private companies, I must depend on the companies to respond to surveys that are delivered by email. That means I have to have the email address of at least one person who is in a position to respond — and hope that the survey isn't routed to a spam filter, never to be seen.
Now you may begin to understand why an email telling me that a previous survey contact has left the company and giving me the name, title and email address of her successor was so thrilling. It meant the survey did not go into spam. It also meant that it had reached a company that recognizes that email continues even after an employee has departed, and therefore set up an automated response to help facilitate continued contact with the organization.
I cannot tell you how rare this simple exercise in good email hygiene is. Occasionally I am notified that a survey has bounced off an email address that no longer exists, which is helpful because it tells me to start looking for a new name and email address. But it's definitely not as helpful as a response that lets me know who to contact and how.
That brings me to my next discovery: It is really hard to get in touch with some businesses. You'd be amazed at how many businesses have telephone numbers that are never answered and have websites that give no clue as to how to contact anyone. Some of your websites have email forms rather than specific addresses, which is fine — if someone is assigned to respond to emails submitted that way. But I've submitted scores of those forms and can count on one finger the number of times someone has replied.
Now, I understand that some of you may be ignoring me deliberately; that's not unusual in my line of work. But I have to wonder if someone hoping to buy something from you is being similarly ignored. Or someone who would be a perfect fit for one of your job openings. Many of you have only one generic email form; how confident are you that the recipient is routing emails from your website properly? Or that the designated recipient is even still employed by your company?
Back to the lists: There is never a charge to participate in our lists — not to receive a survey and not to appear on the list if your company makes the cut. If we produce a list that your company should be on — accounting firms or law firms or largest employers or largest private companies or dozens of other lists every year — and you haven't received a survey, I want to know. My email address and phone number are below.
In the meantime, check your spam filter or whitelist abpg.com and sendgrid.com.
---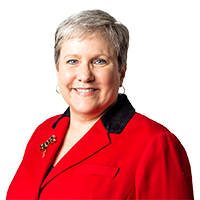 Gwen Moritz is a contributing editor at Arkansas Business Publishing Group. Email her at gmoritz@abpg.com or call (501) 455-9246.