Believe it or not, golf lovers may soon have their pick of not one, but two "off-course" golf entertainment venues in central Arkansas.
Last week, Little Rock Mayor Frank Scott Jr. announced that Topgolf Entertainment Group of Dallas plans to bring one of its high-tech, multilevel driving ranges to the capital city and hire up to 300 people.
The popular entertainment venue, complete with premium food and drinks, big-screen TVs and private party spaces, has been a coveted amenity for cities of a certain size. Topgolf opened in May 2020 on 11 acres in the Pinnacle Hills development in Rogers, in booming northwest Arkansas. Another is on the drawing board for the planned Polo Grounds North development in Memphis. By next year, the company will have nearly 80 venues in five countries, including Scotland, where they know a thing or two about golf.
Scott made attracting Topgolf to Little Rock a focus of his pre-COVID months as mayor. Famously, he'd reached out to the company on Twitter in 2018, before taking office, and met with executives the following year. But a proposal to site the attraction on an 18-acre section of the shuttered War Memorial Golf Course fizzled. Soon, other concerns took center stage, including COVID, a doomed 1-cent city sales tax increase and turmoil in the police department.
Across the river in North Little Rock, another plan was taking shape. A Conway cardiologist and developer, Dr. James Thomas, was dreaming up a mixed-use development that would include multifamily residential, retail and entertainment. Thomas officially unveiled his $28 million Malys Entertainment Center in Arkansas Business on April 18. He said his construction and development companies would redevelop the 30-acre former Wild River Country property along Crystal Hill Road into a new destination for family fun that includes bowling, gaming and — as the centerpiece — a multilevel golf entertainment venue called T-Time. Modeled after another Topgolf-like attraction in Kansas City, Missouri, called T-Shotz, T-Time will split 30 bays on two levels where players can launch golf balls measured by TrackMan technology. Senior Editor George Waldon described it as a game of "golf meets darts."
North Little Rock Mayor Terry Hartwick, brandishing a golf club, was thrilled to tout Thomas' T-Time during an April 22 news conference. Thomas told Waldon that his team "wanted to do something like this in Little Rock," but were won over by the Wild River location, at the crossroads of Interstates 430 and 40. The leaders of Little Rock and North Little Rock love to play down their rivalry until one of them scores points, and with North Little Rock the first to announce a coveted golf attraction — well, that's like a hole in one.
The next shots will be interesting. As of press day Thursday, there were few details about Little Rock's Topgolf beyond what was in the briefest of company news releases. No timeline for development, no project price tag, no word on city incentives. Most important, there's nothing on exactly where Topgolf might put itself. (One place we know it won't be: War Memorial Golf Course, according to the mayor.)
There's also the political angle. Scott is heading into what could be a tough reelection fight this year. It seems silly to think that landing a long-promised Topgolf would win votes, but it would look good on a list of accomplishments and is more fun to think about than the problems that bedevil the city.
As for Thomas, he told Waldon last week that Topgolf's announcement "doesn't change anything for us," and that the T-Time project — and the rest of the development — will proceed. He knows that in business, as in golf, you have to play it where it lies.
---
I'd like to say thanks to Craig Douglass, who for the past 15 years has been a regular contributor to our commentary page, most notably with his monthly "On Consumers" column.
In his columns, Craig provided valuable insights into consumer behavior and trends across multiple industries: energy, politics, retail, tourism, transportation and more. And he weighed in on issues that remain relevant today: high energy costs, good customer service and how business models can collapse as technology changes.
Last week, Craig, who has cultivated a long career in communications and consumer research, filed his last regular column, saying it was finally time to let it go.
We appreciate his work and wish him the best.
---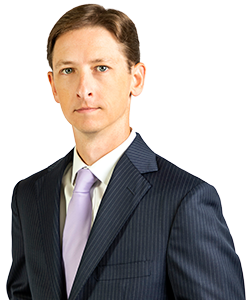 Lance Turner is the editor of Arkansas Business.