Lyon College's plan to start not one but two medical schools in Little Rock — one for dentistry and another for veterinary medicine — seemed ambitious enough before it announced last week that it would take over the Heifer International headquarters campus in Little Rock to house them.
Thanks to Senior Editor Mark Friedman, Arkansas Business subscribers were the first to learn in April that the private liberal arts college aimed to start the Lyon College Institute of Health Sciences, which would contain the two schools, and put it somewhere in the capital city.
If the Batesville college is successful, it will create the first dental and vet schools in Arkansas, filling a need that many in the state's health care and agricultural industries have long acknowledged but that no one has been able to fill.
That includes the state's main medical school, the University of Arkansas for Medical Sciences, which last studied the feasibility of a dental school in 2016, finding that "an established need exists."
That's because Arkansas has long watched as its prospective dentists have left the state for their graduate education, seeking training at places including the University of Tennessee Health Science Center, just up Interstate 40 in Memphis. That results in a drain on dental talent, who leave Arkansas and often don't come back. It also contributes to poor health care: Arkansas ranked 51st in the country for dental health last year. Even still, UAMS was unable to move forward with its plans "because of competing priorities and financial constraints."
Arkansas also needs veterinarians. According to a November report compiled by veterinarians.org, Arkansas has the lowest number of employed vets in the nation, with only 14 per 100,000 people. An unknown number of students interested in that field also leave the state every year — the Louisiana State University School of Veterinary Medicine is a popular choice.
We need vets for our pets, but they're also critical to agriculture, particularly to those in the cattle industry. As such, the Arkansas Farm Bureau has, within the last five years or so, added support for "the development, creation and funding of a veterinary school" in Arkansas to its policy handbook. A video produced by the bureau includes comments from Dr. Cy Shurtleff, owner of the Morrilton Veterinary Clinic in Conway County, who says there's "definitely a shortage of food animal veterinarians" that leaves many Arkansas counties underserved.
Shurtleff, who handles household pets and exotics in addition to the livestock farmers bring in by trailer, is covered up: "We serve this county and all the surrounding counties, and then vaguely all the next ring of counties around that," he says. "So we're serving seven counties daily and another five to eight of them — you know, I've got clients that are coming in from over a hundred miles away."
***
Lyon's Little Rock ambitions are good for health care in Arkansas, and the related benefits are good for city stakeholders on several fronts:
► Downtown — Revitalization seems to have stalled. Two of downtown's biggest buildings — the Regions Center and the Bank of America Plaza — have been mired in bankruptcies, tenant disputes and vacancies. Some companies seeking expansion have chosen to do it elsewhere. Lyon's plan to bring grad students and faculty to the area is invigorating.
► East Village — The Clinton Library and the Heifer headquarters were East Village pioneers, and now the rest of the area just east of Interstate 30 downtown is catching up, coming alive with businesses, restaurants and residential development, all poised to benefit from Heifer's new owner. It would also become an education hub, with the two medical schools sitting alongside the Arkansas Symphony Orchestra's planned $9 million music center and the well-established eStem East Village charter schools.
► Higher education — It goes without saying, but with two new medical schools, Little Rock — home to Arkansas Baptist College, Philander Smith College, the University of Arkansas at Little Rock and its Bowen School of Law, and UAMS — can burnish its reputation as a higher learning hub and a health care leader.
► Real estate — A showcase property like the Heifer campus, opened in 2006, deserves a long-term commitment from a mission-driven tenant, and it may have one in Lyon. It's a great use of an existing property, and it instantly adds value to nearby real estate.
Lyon College, a small school with big ambitions, has more work to do to get its plans off the ground. But it presents an exciting new vision for Little Rock and health care in Arkansas.
---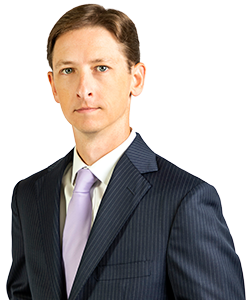 Lance Turner is the editor of Arkansas Business.