It can be difficult to determine exactly where we are in this continuing COVID-19 pandemic.
According to comments in April by Dr. Anthony Fauci, the chief medical adviser to the president, the U.S. is out of the acute "accelerated outbreak" of the virus. While new cases numbers have decelerated, "hopefully we're getting to a phase of somewhat better control, where we can begin to start to resuming more easily normal activities," the immunologist told NPR.
But take a look around, and you'll see that Americans have been way ahead of Fauci in resuming their pre-pandemic lives. Big gatherings have resumed and masks are rare. In early April, before Fauci spoke about resuming "normal activities," a poll by Axios and market research company Ipsos found that fewer than 1 in 10 Americans described COVID-19 as a crisis, with "about three in four calling it a manageable problem and one in six saying it's no problem at all." In all, 37% of respondents said they had returned to their normal, pre-COVID lives.
But while many Americans have moved on from COVID, the nation's hospitals are still living with the virus and its fallout.
In case you missed it, it's worth your time to look up Senior Editor Mark Friedman's May 23 report on the financial state of CHI St. Vincent's four Arkansas hospitals that, according to CEO Chad Aduddell, are staring down the barrel of a $75 million loss for the fiscal year that ends June 30.
As everyone knows, hospitals across the country spent much of the last two years fighting to survive amid waves of COVID cases that stretched doctors, nurses and facilities to the limit. Arkansas has endured three waves of the coronavirus so far. It's easy to forget, given the maskless masses we regularly encounter, that the biggest COVID wave happened earlier this year, in January and February. Hospitalizations here peaked at 1,819 on Jan. 26.
Now that they've survived the onslaught of patients, Arkansas hospitals are dealing with financial fallout. Like pretty much every other business, the rising cost of everything — particularly supplies and labor — is weighing on them. And it's not just CHI St. Vincent that's feeling the pain. "I'm hearing it from every member across the state," said Bo Ryall, president and CEO of the Arkansas Hospital Association. "They say that the first quarter of 2022 is the worst quarter for hospital finances that anybody's seen in their career."
Ryall and Aduddell think things will get worse for hospitals before they get better. But unlike early in the pandemic, governments are no longer providing relief. That leaves heath care executives with just a few options: close hospitals and/or cut services, which directly affects the quality and availability of heath care, and seek raises in reimbursements from insurers. Aduddell is already working toward the latter, telling Friedman he's in conversations with "multiple payers" in Arkansas to raise their reimbursement rates — a move that eventually gets passed on to you and me in the form of higher insurance premiums.
While Aduddell is all but yelling from the rooftops that Arkansas hospitals need some form of emergency aid from state or federal lawmakers, it seems unlikely that help is coming anytime soon. "A lot of the thinking is that COVID's over and we're moving on," Ryall said.
But that's not the reality for Arkansas' hospitals. While many of us have moved on from COVID, hospitals don't have that luxury, and we'll all pay a price.
***
Last week's primaries set up a historic general election season in Arkansas, with candidates poised to break significant barriers in high offices.
Sarah Huckabee Sanders and Chris Jones easily clinched their respective parties' nomination for governor. Sanders, the GOP nominee and odds-on favorite to win, would be the state's first female governor. Jones, the Democratic nominee, would be the state's first Black governor.
In the race for U.S. Senate, GOP incumbent John Boozman survived an aggressive campaign against three opponents. This fall, he'll face Democrat Natalie James, Arkansas' first African American nominee for U.S. Senate.
Perhaps the surprise of the night was Attorney General Leslie Rutledge's outright win in the GOP race for lieutenant governor, where a six-person field prompted talks of a runoff. Rutledge is already Arkansas' first female attorney general. She or her Democratic opponent, Kelly Krout of Lowell, will break the glass ceiling in the lieutenant governor's office next.
And if Sanders indeed becomes governor, Arkansas' top two constitutional offices would be held by women.
---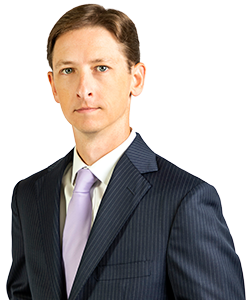 Lance Turner is the editor of Arkansas Business.