If all went as planned, thousands of employees of Walmart Inc. of Bentonville met Friday for the publicly traded retailer's first Associate Celebration at Bud Walton Arena in Fayetteville since 2019.
That's the big party the company throws every year for about 5,000 Walmart and Sam's Club employees from across the globe who are in northwest Arkansas for the company's annual meeting. Usually held the first week of June, it's a raucous, star-studded celebration where celebrities take the stage alongside key Walmart executives, including President and CEO Doug McMillon.
But executives canceled the big employee event in 2020 as the COVID-19 pandemic settled in. Instead, the company held the business portion of the shareholders meeting via webcast. It continued on that path in 2021. But it also held a smaller version of its Friday party for about 1,000 employees at the Walmart AMP in Rogers, an outdoor music venue where you're more likely to see country artist Jamey Johnson than John Furner, the Walmart U.S. CEO who drew applause last year when he announced the retailer would again be closed on Thanksgiving.
In both years, 2020 and 2021, Walmart and its employees, like the rest of us, were under extraordinary pressure, and comments by executives at shareholders week events reflected that.
In 2020, McMillion used his opening statement at the business meeting to praise Walmart employees, who kept the company's thousands of stores — deemed "essential" amid the pandemic — open, stocked and running. At the time, Walmart had provided extra pay and bonuses for store workers and instituted a leave of absence policy for those who felt uncomfortable working.
McMillon and board Chairman Greg Penner also addressed the killing of George Floyd in Minneapolis, which had occurred a little more than a week earlier and prompted protests nationwide, including at the Bentonville Square, where the Walmart Museum is located. "The killing of George Floyd is tragic, painful and unacceptable," McMillon said as part of his opening remarks.
COVID and calls for racial justice were themes that continued into 2021. McMillon reported on the retailer's efforts to operate safely amid the pandemic, protect its workers and encourage vaccinations. He said the company was making progress on racial equity, with its percentage of African American leaders on the rise, and added that the company had begun publicly sharing its diversity metrics twice a year.
Despite the turmoil, Walmart was quickly and successfully transforming its business to meet the demands of a post-Amazon, post-pandemic world. That included expanding delivery and pickup services, which in many cases meant reworking its physical stores, and investing billions of dollars into its supply chain, adding automation and artificial intelligence to make everything more efficient.
By the time of last year's annual meeting, Walmart had reported record annual sales of $560 billion for fiscal year 2021, up $40 billion from the previous year. This year, Walmart annual sales hit $573 billion, another record.
***
2022 again finds the retailer grappling with big issues. Speaking at the business meeting on Wednesday, Penner said the company is navigating "some of the most challenging times of our history," because of the pandemic, inflation and supply chain difficulties.
So far, inflation is proving to be the business story of the year, dogging consumers, businesses and Democratic politicians. At Walmart, inflation on food and fuel — along with costs from a snarled supply chain — ate into profits. Walmart's first-quarter earnings of $2.05 billion missed Wall Street expectations on a per-share basis and actually came in below last year's profit of $2.73 billion.
But consumers have so far continued to spend, especially at Walmart, which still gets the benefit of the doubt when shoppers seek the everyday low price. As a result, Walmart last month reported strong first-quarter sales: $141.6 billion, up from $138.3 billion in the same quarter last year and more than Wall Street expected.
Is that worth throwing a party for? These days, any reason will do.
---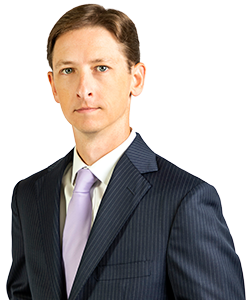 Lance Turner is the editor of Arkansas Business.