Earlier this month, Arkansas Business honored its 29th 40 Under 40 class at a luncheon at the DoubleTree Hotel in Little Rock.
If you've never attended one of these luncheons, I highly recommend it. Our Arkansas Business staff does an excellent job of introducing readers to each class member in photos and words, but to meet and hear from each one of them during a brisk, two-hour live session is another thing entirely. I guarantee you'll come away inspired by the leadership on display and feeling good about the future of the state's business community.
You might also return to the office with new ideas. Each year, we divide the nominees into four groups. We then bring each group on stage and ask them to answer a question about themselves or to seek insight on a particular topic. Year after year, we've found that these young leaders are able to point the way ahead on numerous issues, particularly how employers can recruit and retain the best and brightest workers.
That's the question we asked one of the four groups this year, a time when employers are confronting the challenges of a labor market that, by some accounts, has about two job openings for every unemployed person. Now more than ever, employers are having to work harder and more creatively to find and keep key people.
Here's what our honorees had to say about what organizations must do to recruit and retain workers in today's challenging labor market:
Cultivate culture: Over and over again, our honorees cited workplace culture as crucial to hiring and keeping the best. Jamie Fugitt, the chief legal officer of Apptegy of Little Rock, said companies have personalities, and his organization seeks to make a good match between candidates and culture. "We start with self-assessment about what the company culture is, then promote and emphasize that culture to like-minded talent," he said. "Once hired, we try to be thoughtful about how we give them opportunities to make an impact and try to make sure they see their path forward."
Creating the right culture is also key. Jordan Franklin, CEO of Stractice LLC of Bentonville, said her company strives to create a workplace "that allows for an easier work/life balance, camaraderie with co-workers" and satisfaction in their accomplishments and daily work.
And whatever your culture is, organizations must be clear in communicating it to prospective employees, according to Amanda Henard, administrator of Unity Health-Searcy Medical Center. "Attracting key employees begins with making sure that the organization's values, goals and overall culture are clearly defined from the beginning, then ensuring that those align with a potential employee's own values and goals," she said.
Declare your values: Job seekers are increasingly placing a premium on a company's values and how that company expresses those values throughout the organization. "Employees today are looking for more than just salary; many want to work for a company whose values align with their own," said Scott Dews, Hot Springs market president for First Security Bank of Searcy. "They want to know that their work makes a difference, and they want that to be true for their employer as well." Make sure you regularly practice your organization's values and share them with employees and job candidates.
Be flexible: Bryan Greathouse, chief investment officer of Centennial Bank of Conway, said post-pandemic competition for talent is more intense, thanks to remote work technology. That means companies must now compete on "a national scale" and offer more than good pay.
"In addition to offering competitive salary and benefits, employers need to be flexible in areas such as allowing employees to set work schedules and determine location to the extent possible, while still finding ways to promote collaboration and organizational culture," he said.
Leave room for mistakes: This is key for employee retention, according to Henard, who tries to allow workers the room to fail, providing "a safety net for mistakes and failure where appropriate." She said that "allowing space for employees to fail forward and to learn is what builds trust, promotes growth and establishes job ownership and loyalty."
***
Arkansas Business will honor its 30th 40 Under 40 class next year. And while next year's celebration is months away, it's never too early to start thinking about candidates for that milestone group. You can nominate them now at arkansasbusiness.com/40.
---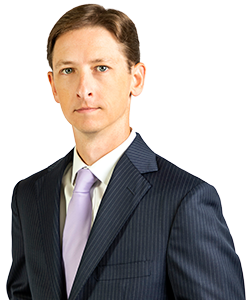 Lance Turner is the editor of Arkansas Business.