In January, a global logistics giant you might not have heard of was signaling big plans for North America. Part of its marketing effort? Driving a golden tractor-trailer rig across the country.
According to industry news website FreightWaves, DB Schenker of Essen, Germany, is the fourth-largest logistics services provider in the world and the operator of Europe's largest trucking network. The company's reach is smaller in the U.S., where it's mainly a third-party logistics provider, with services that support its global shipping operations.
But early this year, the company announced plans to expand in North America's trucking industry, creating a truckload and less-than-truckload service that could ship among Canada, the U.S. and Mexico, independent of its global shipping business. Why? Despite some worry from analysts that the freight business could wane as the post-pandemic boom subsides, the company expects continued robust demand. And owning your own trucking assets, rather than depending solely on third-party providers, can help mitigate the inflation that's roiled the industry, providing customers with another badly needed option for their shipping needs.
"You can't control your costs as much, unless you do have some assets that you can control. So we see there is a fit for that," Joe Jaska, a DB Schenker executive vice president, told FreightWaves in January. "We have customers that would like an asset solution."
To make its North American intentions known, the company planned to send a custom-painted gold tractor-trailer on a cross-country U.S. tour. But most Arkansans wouldn't know about the company until June 24, when it announced plans to buy USA Truck Inc. of Van Buren (Nasdaq: USAK) for about $290 million, or $31.72 per share.
Talking to Arkansas Business Assistant Editor Marty Cook that same day, USA Truck CEO James Reed called the deal "a match made in heaven" and a "validation" of the trucker's strategy.
It's also the culmination of a comeback that had been brewing since Knight Transportation Inc. of Phoenix attempted a $242 million hostile takeover in September 2013. At that point, USAK had posted five straight money-losing years, fended off a 2011 takeover attempt by now-defunct logistics firm Celadon and installed a new CEO, John Simone.
With Simone at the helm, USA Truck fought a five-month battle against Knight, filing a breach of contract lawsuit against the company and mounting a broad turnaround effort. USA Truck claimed progress in that turnaround in February 2014, when Knight finally called off its takeover, and the following July, USAK reported its first profitable quarter since 2011.
But less than a year later, the company faced more headwinds. In April 2015, Simone began "an indefinite leave of absence" to deal with "a serious medical condition" that turned out to be lung cancer. He resigned in July and died the following March at age 54.
Executives pledged to continue Simone's turnaround, but subsequent years of revolving door leadership complicated matters. That included the top job: Tom Glaser was chief executive for about six months following Simone's departure, and Randy Rogers succeeded Glaser in early 2016.
After three losing quarters, the USA Truck board of directors offered Reed the CEO job in January 2017. Reed, who had joined the company as CFO just three months before, was as surprised as anyone. He told Cook that he hadn't joined USA Truck expecting to move up. "I can tell you unequivocally it was not [my plan]," he said.
But Reed was ready when the board called, undertaking another turnaround that tamed the company's unwieldy network and abandoned a "you call, we haul" attitude of short-term freight chasing. Now a more disciplined, strategic player, USA Truck this year reported its seventh straight profitable quarter and the best first quarter in its history.
As for the buyout, analysts have been largely positive. In a research report, Jack Atkins of Stephens Inc. of Little Rock noted that DB Schenker's offer amounted to a 9% premium to USAK's five-year-high stock price of $29.09 from earlier this year. And while Arkansas ultimately will lose another publicly traded company, DB Schenker said it plans to "strengthen and expand USA Truck's presence in North America," building on its U.S. and Mexico freight network. Reed told Cook he doesn't expect any management or staff changes at the company.
It's been a long road for USA Truck, and one that could have led somewhere very different from where it led last month, with a golden opportunity for more growth ahead.
The price per share of the acquisition was incorrectly reported in a previous version of this column.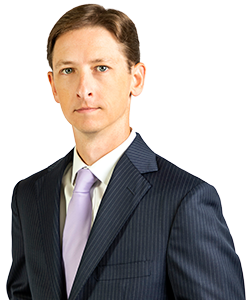 Lance Turner is the editor of Arkansas Business.